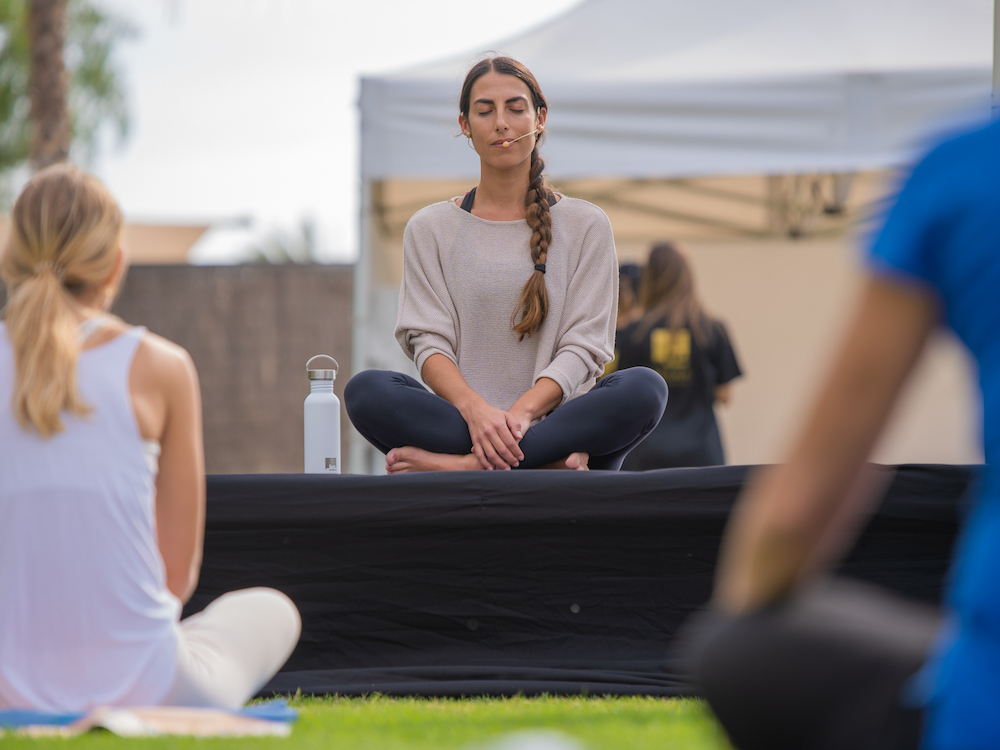 Abama's Wellness offer is expanding and we're delighted to announce that we are introducing a new series of events: Wellness Weekend. These 5 weekends, distributed throughout the year, will include activities based on yoga, meditation, and fitness, led by experts in their fields.
If you participated in one of our successful Wellness Weeks in 2021, you'll be familiar with the setup of the events, but our new Wellness Weekend will be the perfect option for those who can only escape to Abama for a few days. Each event will include an activity on Friday night, one Saturday morning and another in the afternoon, and a final activity on Sunday morning, plus other surprises along the way.
We'll share more details as the individual weekends approach, but for now mark your calendars for the first Wellness Weekend that will take place at the beginning of March. We are thrilled that Danah Blanco, yoga guru and teacher of Ayurveda and Vedic philosophy, who participated in our November Wellness Week, will join us again.
The five events will be structured around the five elements of Ayurveda:
Earth
March 4th to 6th
Earth is the most material substance. It's the nucleus that gives form to our physical reality. We root down into the soil to ground our being, the same way the roots of trees create the hidden patterns that sustain life.
Workshops will focus on grounding, balance, and connection.
Water
April 8th to 10th
Water is the element that binds material reality together. It's our emotional nature, that knows in its own instinctual manner how to follow the voice of our hearts. Water teaches us how to flow, how to shapeshift, and how to adapt to conditions inside and around us.
Workshops will focus on breath flow, flexibility, and emotional release.
Fire
May 13th to 15th
Fire is the element of life, of passion, of the deep desire to live life from a place of integration. Fire sparks our will and the discipline to focus on our goals of strength and equilibrium, on our goal of becoming whole.
Workshops will focus on limits, strength training, balance, and inversions.
Air
October 28th to 30th
Air is the element of change and movement, the element of flexible adaptation to our medium. Air relates to information, thought processes, and the energy balance in our body-mind. Air is the element that is most subtly linked to Prana (the life force), and it is through our breath that we can know in our hearts that life breathes through us.
Workshops will focus on gentle movement with breath and breathing practice.
Ether
December 2nd to 4th
Ether is the space of all possibilities. It is the element that reminds us that nothingness is the basis of material reality. Space and silence create a template where life can be born again and thrive.
Workshops will focus on gentle movement, guided relaxation, and silent meditation.
The activities during Wellness Weekend will be free for all owners and resort guests. We look forward to welcoming all of you for these enriching events and the unique experience of practicing Wellness in one of the most beautiful locations on Earth.
To sign up, visit the Reception Desk at Las Terrazas de Abama, call +34 922 839 157, or email us at wellness@abamaluxuryresidences.com.