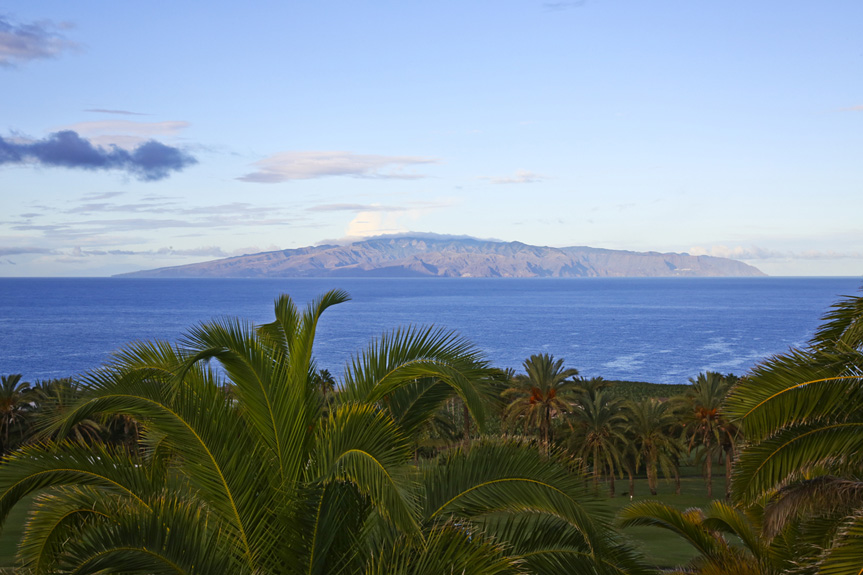 When you live in a paradise on Earth, you don't want for much, but there are even more Tenerife activities to discover. Whether you fancy history, volcanic orography, dabbling in subtropical climatology or gastronomic and cultural routes, there's entertainment on the island for all tastes and ages. Where to begin?
Discover jewels under the sea
Every paradise holds hidden treasures, and ours is no exception: Costa Adeje, the beachfront adjacent to our luxury resort, offers some under the sea. There are varied and entertaining diving packages offered by a number of establishments, as well as official diving certifications for up to 18 metres. Get to know the turtles of El Puertito or explore shipwrecks like the Meridian or Twin Wrecks, and immerse yourself in the peculiar landscape of rocks and caves offered by our submarine volcanic geography. For those thinking of taking the plunge, exploratory diving in Tenerife may be the best introduction into the embrace of the crystal clear waters of the Atlantic Ocean.
A journey through the (gastronomic) stars
Gourmands and foodies will find a real concentration of gastronomic powerhouses in Tenerife. Every year, the five Michelin stars offered by the best Tenerife restaurants attract numerous admirers of haute cuisine looking to try the latest from some of the most important chefs in Spanish and international cuisine. With a wide variety of options ranging from local cuisine to oriental fusion, a tour of Tenerife's gastronomic galaxy is nothing short of a pleasure. Abama's residents know full well what it is to share a resort with the two-Michelin-star M.B, by Martín Berasategui, and Daniel Franco's one-star Kabuki. But to finish the tour, we mustn't overlook Tadashi Tagami's Kazan Restaurant and El Rincon de Juan Carlos, by the brothers Juan Carlos and Jonathan Padrón.
Gentle hiking in the Barranco del infierno
Getting in touch with the flora and fauna by walking in Tenerife and, if the rainy season permits, enjoying a lovely stream and a waterfall, are but a few pleasures of this route, and one of the most popular of Tenerife activities. Due to this popularity, in fact, interested hikers should book in advance, as only 300 lucky people per day can enjoy the route and its incredible views of the island. The route has a symbolic cost of 3 Euros, which helps to preserve the delicate balance of its ecosystem, but is free on Sundays.
http://www.barrancodelinfierno.es/en/
Get up close and personal with a volcano
Though it's undoubtedly one of Tenerife's greatest symbols, it's easy for the Teide to become a mere backdrop for residents on the island. Often we give but a scant glance to its black stones interspersed between yellow and red sands, voluptuous plants and inimitable landscapes, including lava rivers, Roques de García and the Llano de Uganda. So stop and plan an all-day visit to the Teide National Park, and don't miss out on the hike to the interior of the crater, 75 kilometers in circumference. It's a view that you won't soon forget.
Follow the tracks of Tenerife's aboriginal people
The Guanches, the original inhabitants of the archipelago, have aroused the interest of researchers from all over the world for their particular forms of cultural and social organization as well as for their possible shared ancestry with the Berber people. Those interested in historical Tenerife activities can visit the Museum of Nature and Man in Santa Cruz de Tenerife, and, a little further away, the Archaeological Museum of Puerto de la Cruz. In the former you can see the Piedra Zanata, known as the "Rosetta stone of the Guanche".
And don't fret, after you follow these suggestions, we have even more ideas for you about what to do in Tenerife!