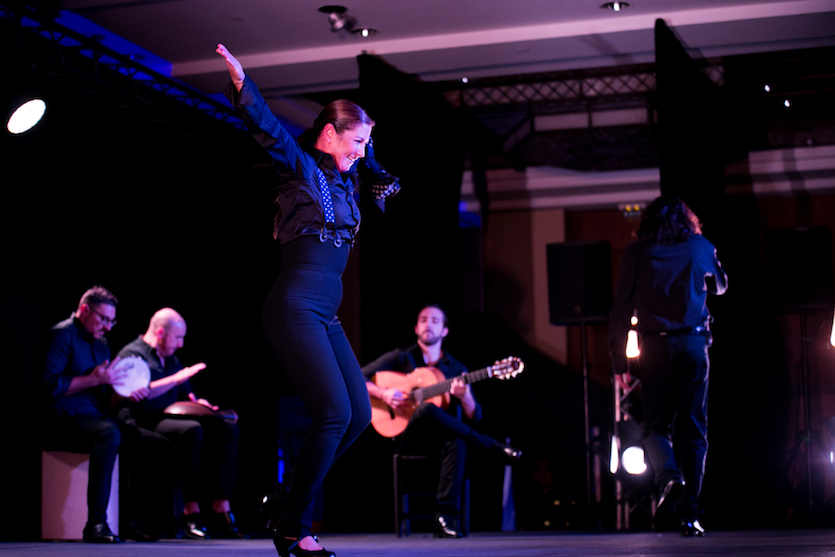 At Abama we believe that the ultimate in life is pursuing your dreams (and achieving them!). We must not be alone in our thinking, because we're surrounded by dreams brought to life through our luxury properties in Tenerife. This past weekend, surrounded by friends, collaborators, and our dear owners, we took one step closer to perfection at what was, without a doubt, the best celebration our Tenerife paradise has ever seen. The Owners Cup & Gala Weekend 2017 not only united an international flamenco star, Sara Baras, and a meal designed by Martin Berasategui, but also offered a panoply of sport and social activities that we'll never forget.
Designed to delight our owners and their families and friends, the weekend kicked off on Friday, the 13th, with our traditional Single Stableford golf tournament. With a total of 70 players, and great sponsors including Banca March, Roche Bobois, and the wine distributor El Gusto por el Vino, the event ended with a delicious barbecue at the pool of The Club at Las Terrazas, with live music on until after midnight. There, refreshed by the temperate ocean breezes, our guests enjoyed a speech by the founder and president of Arum Group, Jordi Robinat, who shared information about Abama's new real estate projects, and Elodie Casola, Marketing Director, who presented the new Abama Luxury Residences and My Way team. The tournament awards, presented by Brendan Breen, Abama's Golf Director, may have been the best moment of the evening for our champion golfers, who walked away with incredible prizes.
Among the three days of celebration of our wonderful community, the crowning jewel was the evening of Saturday the 14th, at The Ritz-Carlton, Abama, when we enjoyed Spanish Seduction, the flamenco show created by Cadiz native and international superstar Sara Baras. In a near-private event for only 250 people, the renowned dancer interpreted many styles of flamenco, beginning with the farruca and ending, as is tradition, with bulerias. Immediately afterward, in surroundings elegantly prepared for the occasion, our guests enjoyed a dinner designed by 8-Michelin-star chef Martin Berasategui and executed by Erlantz Gorostiza, head chef of Abama's two-Michelin-star M.B Restaurant.
Between the greens, the spa, the beach, and the excellent entertainment, visitors and residents alike will forever retain this special weekend in their collective memory: a weekend of dreams fulfilled, confirming once more that Abama is much more than just a community of owners. We're a family.
Published in category
News
Share this post