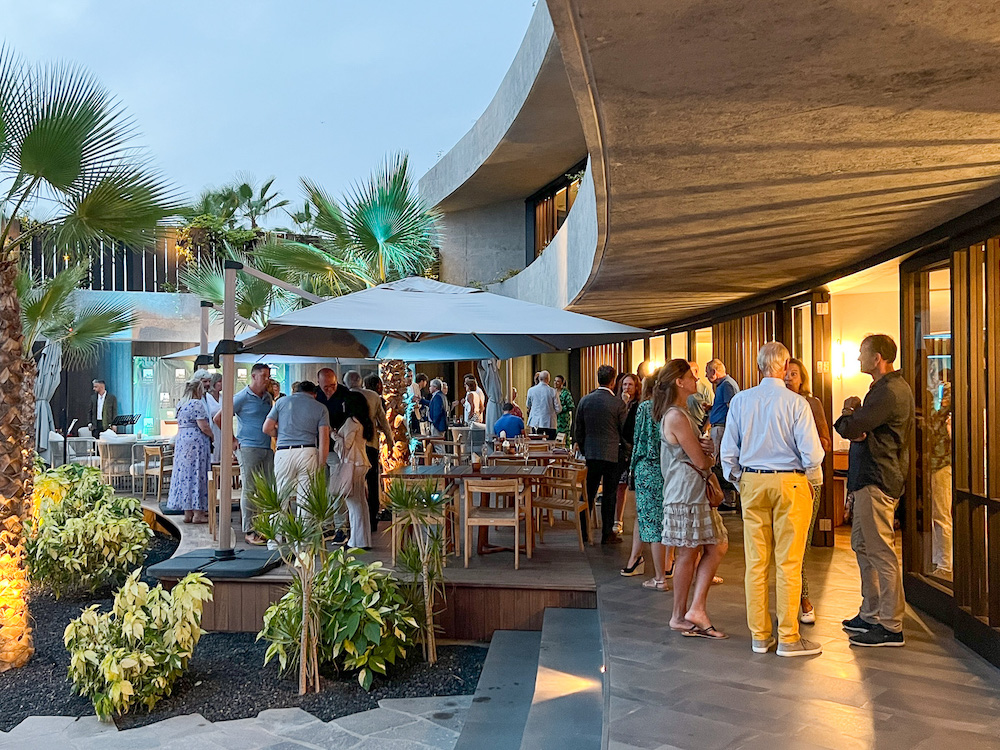 The search for truth and beauty has been one of the driving forces of human nature since the dawn of time. From ancient to modern art, this pursuit of balance and transcendence has been evident in innumerable beautiful works whose creators aspired to perfection.
At Abama Resort Tenerife, you'll find nature, architecture and design in delicate harmony. And today we're taking another step in the integration of modern art by opening Abama Gallery by Merkarte. This exhibition hall will allow residents and visitors to admire the work of artists from the Canary Islands (and work related to the islands) in a unique corner of Tenerife's best kept secret.
Located in Plaza Abama, an architectural masterpiece designed by Virgilio Gutiérrez and Eustaquio Martínez, with interiors by Alejandro Escudero, this exhibition space flows naturally between the swimming pool and Tágara restaurant. Thanks to the collaboration between Abama Hotels and the Cabildo Insular de Tenerife, the gallery will showcase a selection of the talented artists chosen by Merkarte, which has been promoting local art through exhibitions and cultural initiatives for more than 20 years. This new meeting point will allow you to enjoy painting, sculpture, engraving, illustration and photography, as well as acquire works to decorate your Abama Luxury Residences villa.
More than a gallery
Conceived as a place of and for art, Abama Gallery by Merkarte will not only be a regular gallery with a new exhibition every four months, but the axis of a cultural initiative that will include a total of 20 workshops taught by the artists themselves in the resort's facilities. Classes in marine watercolor, creative ceramics, traditional pottery, collage, oil portraits, and many other options, will breathe new life into the creative spirit of Abama Resort's permanent and temporary residents.
The two-year collaboration between Abama Hotels and the Cabildo Insular de Tenerife aims, initially, to serve as a showcase for emerging artists from the Canary Islands and also host national and international artists in the future.
In our perpetual search for excellence, this ambitious cultural offer has been integrated into the framework of the Abama Resort Tenerife Sustainability Plan and weaves us ever more tightly into the fabric of the Canary Islands and its artistic movements. We're honored to support modern art, promote local sustainable products, and strengthen our ties to entrepreneurs and island authorities as we all foment social and economic development on this wonderful island. We're delighted that Plaza Abama is quickly becoming the community hub we dreamed of, and a strong arm of the sustainable homes concept we take so much pride in promoting.