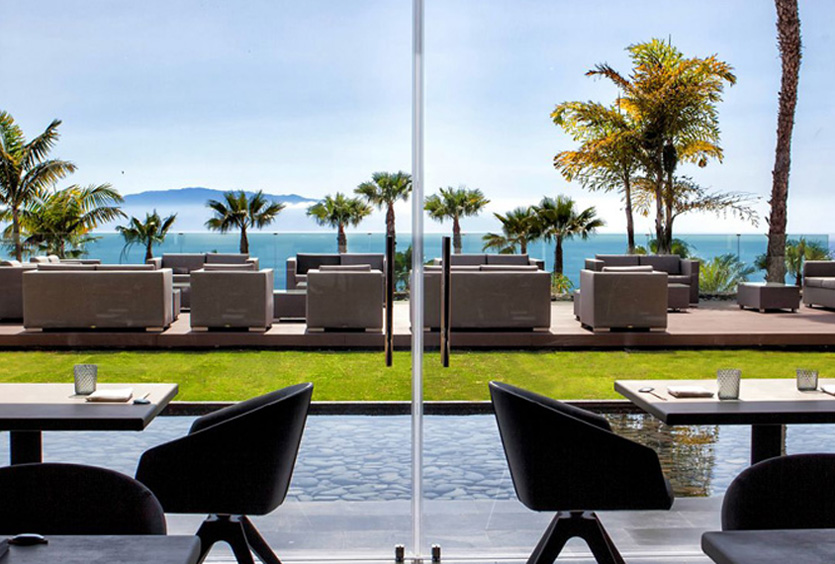 It's a parade of stars to celebrate gastronomy in the middle of paradise. This coming Wednesday, The Ritz-Carlton, Abama will host the presentation gala for the new edition of the Michelin Guide to Spain and Portugal 2018.
This event will bring together the crème de la crème of the national and international gastronomy scenes for an evening coordinated by Erlantz Gorostiza of Abama's two-Michelin-star M.B restaurant. The two world-famous owners (Martín Berasategui and Ricardo Sanz) of M.B and Kabuki, Abama's second Michelin-starred restaurant, will host the event as the gala dinner delights journalists and food critics from major national and international media by bringing together dishes from the four restaurants on Tenerife that hold Michelin stars.
In total more than 500 people from the world of gastronomy will attend the presentation of the Michelin Guide to Spain and Portugal 2018, among them our country's honoured chefs, the recipients of one, two, or three Michelin stars. For weeks, wagers have been floated and expectations have run high surrounding what the most prestigious gastronomy guide's critics have in store for the Iberian Peninsula. According to the experts, in 2018 Spain and Portugal may earn an exceptional number of stars, possibly up to 275 in total.
Inspiration for a wealth of creativity and cultural interest throughout the world, the Michelin Guide's prestigious classification is an important barometer in the determination of a restaurant's level of exclusivity and service. Tenerife, our marvellous luxury and golf resort's island, is home to no less than 5 stars, 3 of which come from The Ritz-Carlton, Abama (the aforementioned M.B, with two stars) and Abama's Casa Club (the Daniel Franco-run Kabuki, with one). Joining them in this select group is El Rincón de Juan Carlos, located in Los Gigantes, and Kazan, in Santa Cruz de Tenerife.
Here at Abama Luxury Residences we couldn't be more excited about this upcoming culinary date with destiny. With complete confidence in the mastery of our chefs and the pride that comes with hosting such an important social and gastronomic event, it looks like 2018 is going to be another great year for Abama. And we're delighted that the residents of our luxury villas and apartments in Tenerife will be able to enjoy it all.
Published in category
News
Share this post