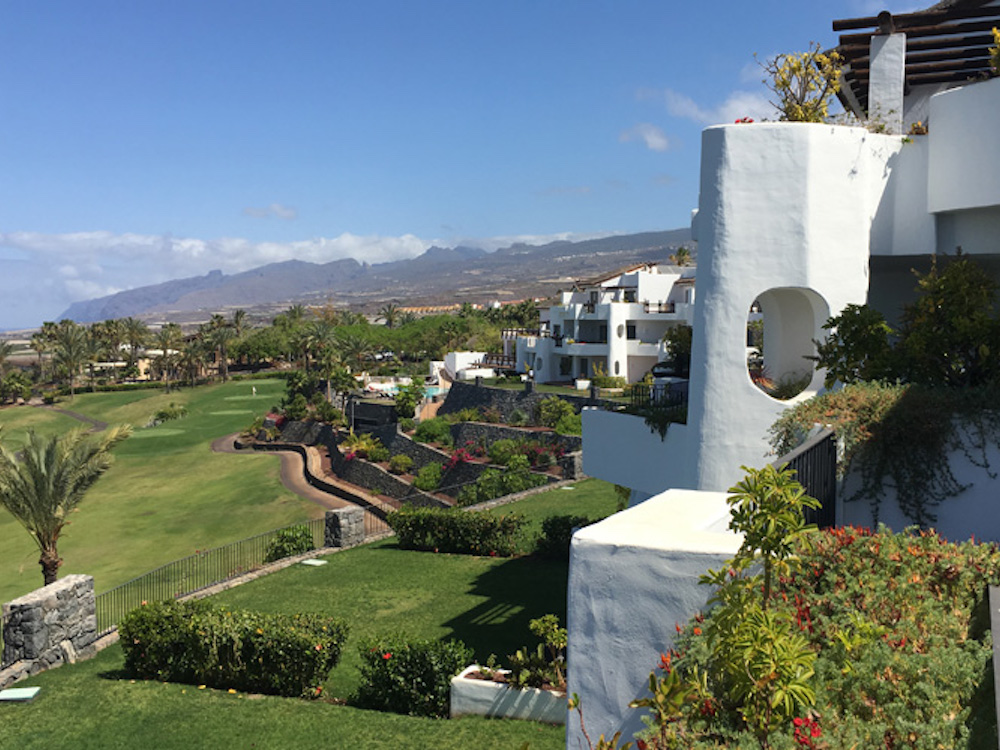 The dream of Abama Resort began with a deconstruction of the rules of development. Abama's chief architect, Melvin Villaroel, aspired to create a living, breathing organism whose inspiration – aesthetically, tonally – came from the land: an outgrowth rather than an imposition. He recaptured the balance between nature and man by maximizing the permeability of his structures. They let light in and people out, with sliding doors and multiple terraces a major feature of every one.
So are the Las Terrazas apartments, which beckon from above The Ritz-Carlton, Abama like a pure white eyrie. These were the first of the Abama Luxury Residences to be constructed. Recalling the geometries of Santorini, Las Terrazas nonetheless retain an organic nature that is wholly Tenerifan. Wooden pergolas and terraces turn the buildings into an extension of the rocky cliffs and forests, while breaking up their volumes into pieces of graphic sculpture.
The apartments have attracted owners drawn by the promise of privacy and cool shelter within, and so too does the community as a whole retain this laid-back tranquility. It's proven a popular proposition. This quarter, less than three years after the first Las Terrazas went on the market, Abama has just opened the fifth and final phase of apartment sales. Phase three of Las Terrazas is currently under construction. No one predicted that international interest would be this strong or immediate, with the apartments 80% sold two years ahead of schedule. But it is a testament to the fact that Abama's intentions and point of view resonate with many.
If you've been waiting for your perfect penthouse, the time has arrived! Contact our sales offices below.