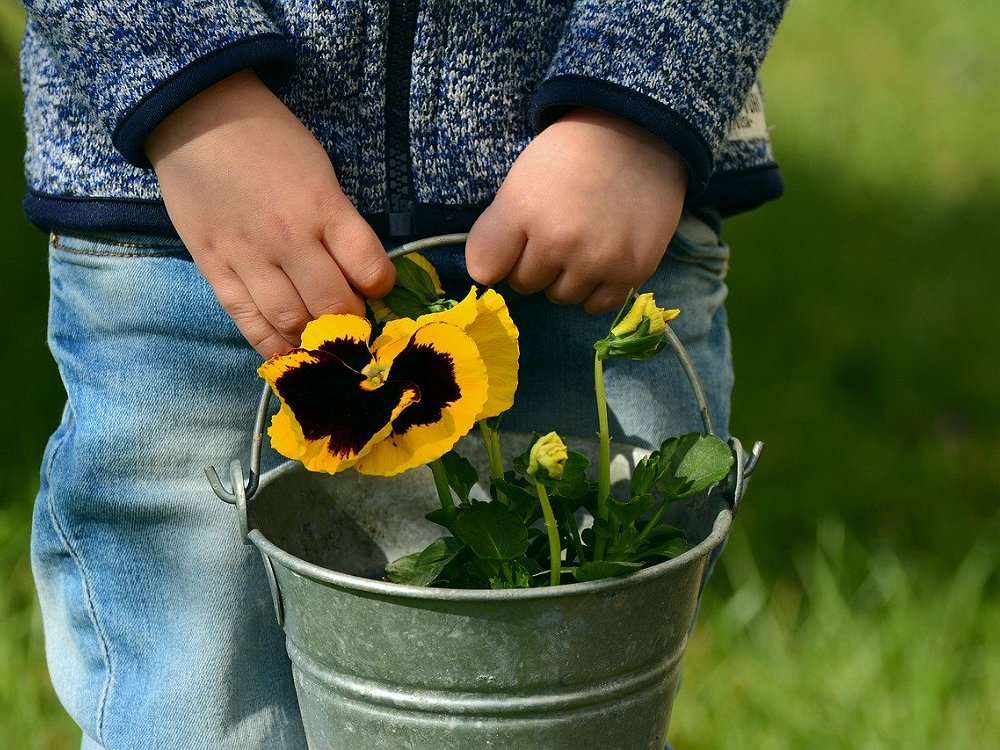 Continuing in our quest to bring the best of Abama Resort into your home, today the Kids' Camp offers some great ideas to entertain the youngest members of your household while filling your residence with natural life.
The Abama Kids' Camp has always been a place committed to educating children about the wonderful natural world of Tenerife and the fascinating mix of cultures on the island. Here at Abama Resort, it offers dozens of unique activities for ages 4-14 designed to open children's eyes to their unique surroundings.
But discovery can happen anywhere you're ready to look for it, even at home. Today we offer a few projects designed to bring you closer to the natural world, a cornerstone of our educational philosophy. Feeling connected to nature is a hugely important part of children's development. These projects are a great way to pass an afternoon together with your little ones, or for a break from schoolwork.
An urban garden
To create an urban garden, we don't need to have a garden at our home. Size doesn't matter, and we don't even need flower pots. You can make substitutes from lots of things you have at hand: empty plastic water bottles, egg cartons, plastic yogurt containers, or even old car tires (if you have the space!). You can even recycle an old planter from a plant that has died and use the soil. Your choices should depend on what you have at hand at home.
There are many things you can plant, and even items you can plant and eat within a few months.
There are a number of fruits and vegetables that don't require buying seeds or planting cuttings. You can plant the seeds that you normally throw into the trash when you finish eating. At the Kids' Camp, we've experimented with the following, and they all worked really well: pumpkin, tomato, zucchini, eggplant, and watermelon. And we've used them all in our ecological meals at the Kids' Camp.
You can also do the same with lemon, avocado, legumes, strawberries, and more. As a starting point, you can have a look at this webpage for instructions on how to treat the seeds or scraps. But if there's a specific seed you want to use, a bit of sleuthing on the Internet is sure to let you know whether it's possible.
A bird fountain
A bird feeder or fountain is a wonderful way to attract birds near your home and convince them to take a pit stop between flights. We're suggesting a fountain because it's easier to give birds water than to have bird food lying around at home. But if you have both, it's great to put them together because the birds will have more of their needs covered for their next flight.
It's important to place the feeder in a spot that has very little foot traffic. Birds will scare if we come too close, and they won't come to eat or drink.
Don't forget that our mascot, Guañá, is a shearwater bird, and now that he's alone and bored, he might try to visit all his friends all over the world. So make him a fountain with the Kids' Club logo, and you never know…you might get a visit!
To make a fountain, the only material you'll need is a plastic water bottle and some way to suspend it from a visible spot outdoors. Don't forget to change the water every day so that it's fresh.
Now place yourself somewhere near the window, but out of sight, and try not to make noise. The birds will come when it's quiet.
Track the moon and its monthly progression
We can also stay connected to nature through space: the stars and the moon. Since we're not getting up especially early, we can stay up a while and see what kind of moon we have every night. We can draw them in a notebook and see how the moon progresses.
This is a great way to learn through discovery rather than through someone explaining it to us. Once we have captured the image, through our drawings, for an entire month, we begin to intuit or understand how the routine repeats every 28 days.
If you live somewhere where you can go out onto a terrace and see the moon, it's perfect for this exercise. If you live in a city and don't have access to a clear sky, it might be a bit more complicated.
If you're lucky enough to be able to see the moon every night, there's a lot of work to do, because the stars, their constellations, and some planets, are easy to see when there's a clear sky. Notice how well you can see the stars when there's a new moon!
If you can't see properly from your house, don't worry. As soon as you come back to the Kids' Camp, we'll have an astronomy night so entertaining and fascinating that you'll never forget it.
This week we wanted to put you in touch with nature, but soon we'll be back with step-by-step instructions for how to make a homemade lava lamp and lots more surprises.
If you do one of our activities at home and you send us photos, the next time you join us at the Kids' Camp on vacation, we'll give you a stamp for the activity. You can email Susana at SusanaBude@abamaluxuryresidences.com. In the meantime, have fun and don't stop learning!
Published in category
News
Share this post