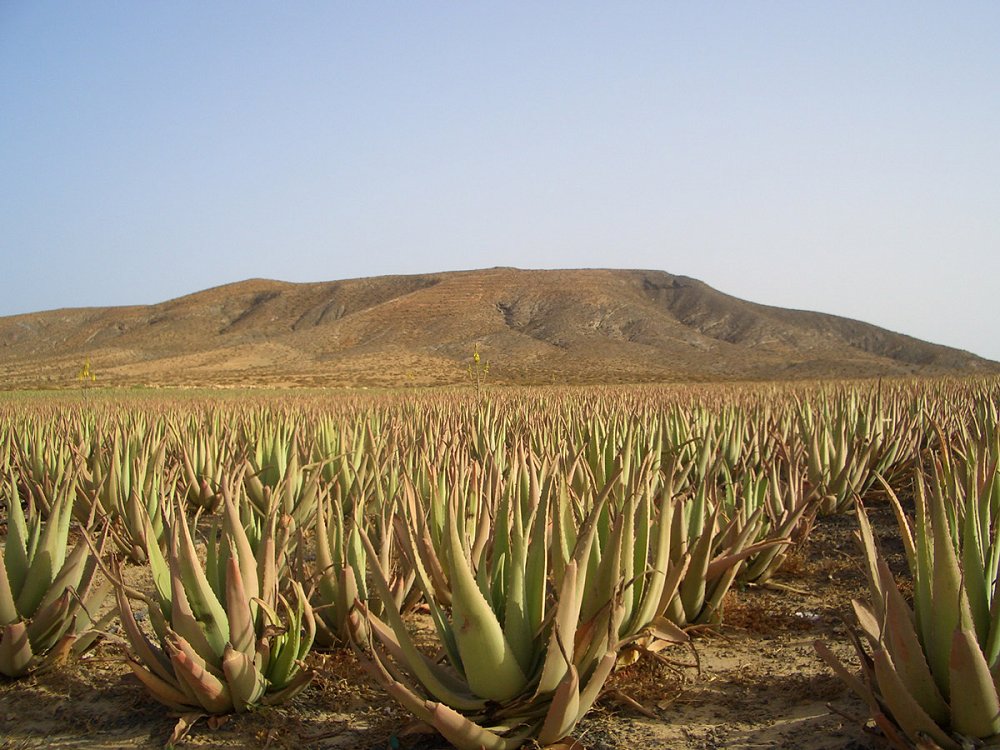 The landscapes of Tenerife are a feast for the eyes, but they also conceal numerous medicinal plants, like the popular aloe vera, that will cure what ails you. There's a therapeutic air about this island, and it's not only the profound peace and tranquillity that radiates from your property in Tenerife and our wonderful residential community. There are other secrets hidden in these unique natural surroundings as well. If you don't know much about Canary Islands flora, here's an introduction to nature's bounty near our homes on Tenerife.
Canary Islands Aloe vera
Also known as real Aloe vera, aloe vera barbadensis miller is one of the most popular varieties of the plant, cultivated on Tenerife for centuries and used today not only for the direct extractions from its sap but also in numerous natural therapies available on the market. They even say that Christopher Columbus took the plant to the Americas with him to spread its beneficial properties. For millennia, Aloe vera has been used as an anti-inflammatory agent, to soothe burns, sprains, and twists, and for heartburn, but today it's also a popular ingredient in anti-aging creams.
Canary Islands tea
Cultivated in gorges and humid areas, Canary Islands tea came from the Caribbean and can still be purchased today in some rural markets. Taken as an infusion, it serves to alleviate headaches, colds, flu, and stomach ailments.
Mocán
A plant endemic to the Canaries and Madeira, it has been included on the islands' list of Endangered Species since 2001. After boiling it in water, islanders used to use it to heal wounds, treat bruises and contusions, as a stimulant, or as a nutritional dietary complement. Its fruit was also popular: the mature berries were considered a delicacy by the aborigines.
Indian tuno
A variety of the prickly pear, this plant grows wild in the Canary Islands, so you can get your hands on its powerful juice nearly anywhere near Abama Resort. It has long been used to cure colds, treat liver or gallbladder maladies, and reduce fever and high blood sugar levels.
Sorrel
Growing abundantly all over the islands, this is one of the most well-known of Canary Islands home remedies. The liquid that can be pressed out of the leaves serves to decongest nasal passages and ease throat ailments, as well as cure sores and wounds. And an infusion made with the plant is a powerful diuretic.
These are just a few of the secrets of aloe vera and other medicinal plants that form part of the vast range of fauna on the island of Tenerife. If you've chosen Abama Resort as your permanent home or holiday getaway, don't ignore this wealth of natural remedies at your fingertips. Settling into our luxury residences in Tenerife is about more than fantastic facilities and first-class services. It's about surrendering yourself to everything that this rich island can contribute to your wellness.
Published in category
Tenerife
Share this post