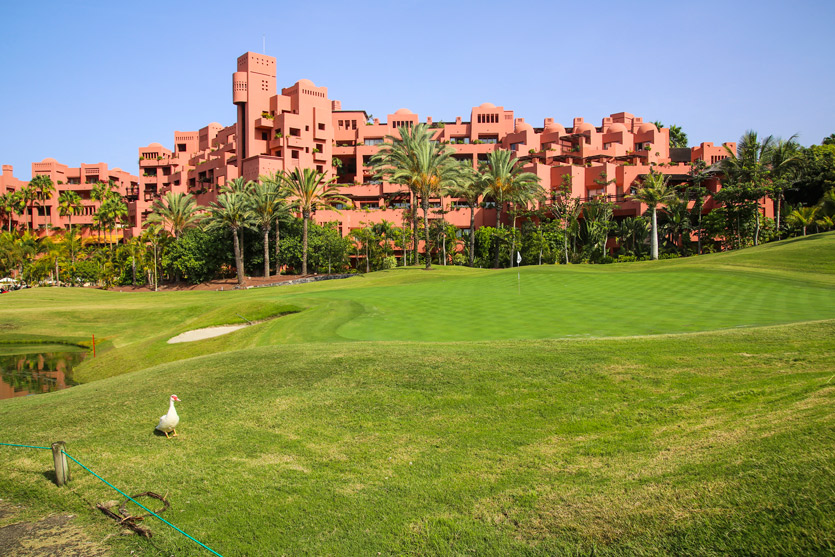 When you're one of the best Canary Islands golf resorts, having the industry's most prestigious event held on your doorstep turns you into a host in every sense of the word. This past October the Centro Magma Arte & Congresos convention centre in Tenerife welcomed the latest edition of the International Golf Travel Market (IGTM), the most important golf tourism fair in the world for golf tourism providers and media. From the 5th to the 8th, more than 1,400 delegates came together at the largest promotional event for golf tourism destinations in Europe, where our Canary Islands golf resort was able to showcase its services and its world-class academy.
As an establishment of reference in the Tenerife golf resort world, Abama was present at the fair all week, offering information about its products and its prestigious academy to tour operators and other attendees. In addition, our luxury resort's incredible golf course hosted one of the tournaments offered by the organization to all participants, tour operators, sector professionals and journalists. 105 players participated in the competition, which demonstrated that sport enthusiasts not only enjoy excellent facilities at our Tenerife golf course, but also a range of personalized luxury services and magnificent restaurants. The event was capped by a lavish lunch buffet in our clubhouse and the distribution of trophies to the winners.
The IGTM highlighted the advantages held by Tenerife and the Canary Islands golf resorts over other golf destinations, including the incredible climate that permits play 365 days a year and the varied hotel selection, in which Abama plays a fundamental role as a luxury resort specialized in golf. Last year, the first-class infrastructure, easy access from major European cities, unique gastronomy, natural and cultural attractions, and Spain's political and social stability brought more than 110,000 golf tourists to the Canary Islands, generating 300,000 green fees in Tenerife alone and contributing more than 171 million Euros to the local economy. Come visit one of the best golf resorts in Europe and see for yourself!
Published in category
Golf
Share this post