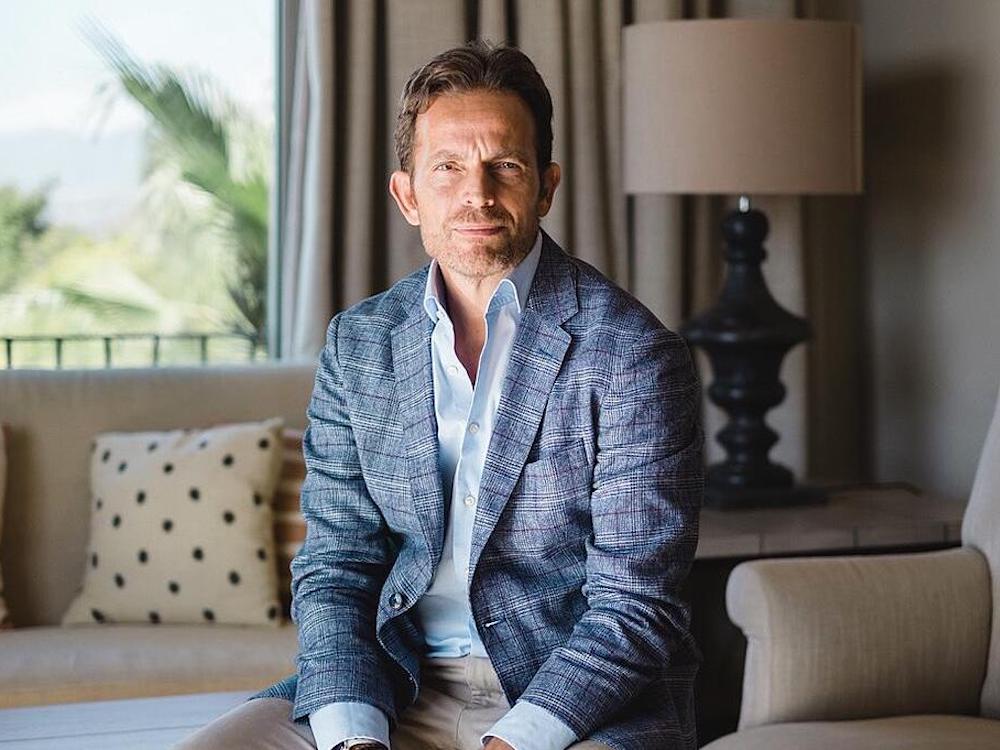 Located at the heart of Abama Resort, La Plaza is destined to become a Tenerife commercial center of great prestige and vitality. It's fit, then, that we have a top professional to lead its multiphase development and positioning: Felix Ortiz Doncel. Our new Real Estate Director holds a degree in Building Engineering from the Polytechnic University of Madrid and has extensive experience in the management of large-scale projects nationwide. Now, Ortiz is in charge of one of the buildings at the resort most beloved by our owners. They have seen it grow before their eyes, finally inaugurating Phase I in October 2022 with a world-class event: a press conference for tennis World No. 1, Carlos Alcaraz.
In addition to major events, La Plaza is designed to concentrate the resort's social and leisure activities. The architects, Virgilio Gutiérrez and Eustaquio Martinez, conceived it as a space of reflection: perfect for relaxing in the spa, choosing from different dining options, scheduling meetings or spending quality time without leaving the resort. Its harmony with its surroundings has been achieved through the interior design of Alejandro Escudero, who used the natural materials of the island without breaking with the minimalist aesthetic that characterizes Abama.
Felix Ortiz takes on, then, the responsibility for this Tenerife commercial center, an unprecedented architectural project in this area of the island whose total project value represents a €14 million investment. It also has functions in the real estate division of the resort, as the social center for Los Jardines de Abama and Las Villas del Tenis, as well as their reception area, private swimming pools, and lounge.
As a technical architect and expert in Project Management, the new Director of Real Estate at Abama will focus on the real estate development of La Plaza and its Branded Residences apartments and tourism villas. These luxury residences have attracted buyers seeking exclusivity and returns in one of the best places to invest in property under the umbrella of a brand well positioned in the international resort sector.
Ortiz's experience as Construction Manager at Hill International will allow him to apply his skills as a consultant in project planning and become actively involved in the execution of the works. On a commercial level, Abama's new recruit will bring the knowledge he has acquired in large companies such as IKEA and Grupo Lar to oversee the growth of La Plaza as established in the resort's planning. In addition, his time at Jacobs as Head of Procurement-Senior Project Manager has given him the vision to execute large-scale projects, deploying administrative skills in the management of all types of real estate services.
With an Advanced Management Program degree and experience gained at Testa Home at the forefront of the company's strategic plan, our new Director of Real Estate is a particularly proud addition to our team. We welcome him to the development of this extraordinary Tenerife commercial center and we are confident he will successfully lead the process of transforming our new residential complexes into first-class property for sale in Spain for our international clientele.