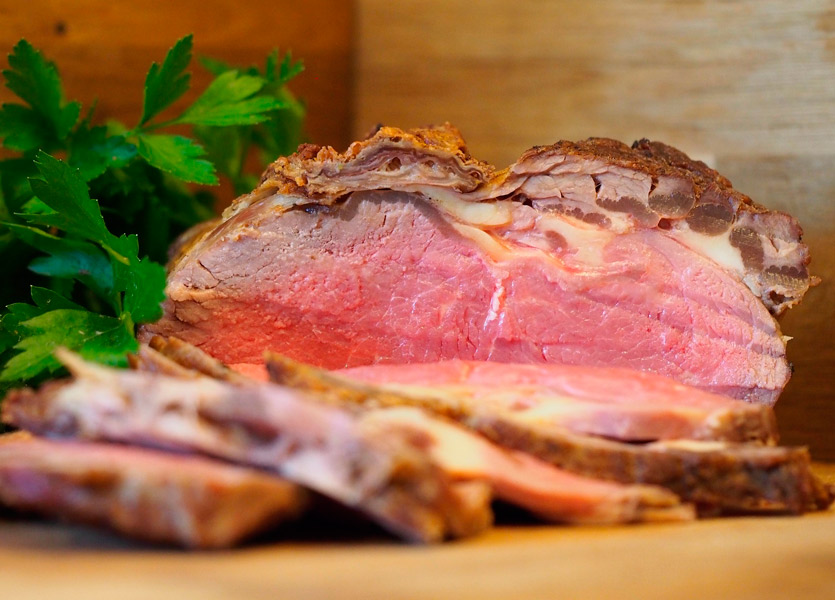 If you're planning on spending your holidays at your luxury home on Tenerife, you'll surely plan at least one delicious holiday meal, even if you have occasion to eat at our wonderful restaurants. The two-Michelin-star M.B and the one-Michelin-star Kabuki, as we mentioned, have a full line-up of lovely dinners planned for the upcoming holidays, and we're sure that our new Basque and Mediterranean restaurant, Melvin, will make it difficult to choose where to enjoy your next spectacular dinner.
Nonetheless, here at Abama Luxury Residences we know there's nothing like enjoying the indoors and outdoors at your home at Abama when there's something to celebrate. You can take advantage of our world-class services anytime you choose, but if one of these days you'd like to surprise your family and friends with something you've made yourself, today we've collected a few simple but typical dishes that combine creativity and traditional Canary Islands cuisine and will help you entertain your guests like a true expert.
Beyond the delicious "papas con mojo" that are so typical of the islands, the warm climate and Tenerife traditions offer any number of other dishes that are simple but pack a punch. Fresh produce, locally reared livestock, and the bounty of the sea all feature prominently. If you haven't yet had occasion to try some of these home-grown delicacies, these holiday days of festivities and food offer the perfect excuse to begin. Take note of these fabulous recipes and prepare the best meal of the season right here at your luxury home on Tenerife!
Appetizers and cochino: open your soirée with a grand entrance
Typical Canary Islands products should play protagonist in your holiday meal: salted sautéed prawns and local cheeses and mojos must make an appearance, so challenge yourself to make a local market trip to find them. However, the true star of any holiday on the islands is the famous roasted leg of black pig (cochino negro). Select one and season, inserting cloves of garlic to infuse their scent into the meat. Rub lard into the skin and pop it into your preheated oven. This dish is normally cooked at about 180ºC for one hour per kilo of weight, and you should baste frequently with broth or a reduction of your favourite liquor – Have you tried Canarian cane sugar rum? – until it is crispy on the outside and juicy on the inside. A triumphant starter that is sure to please all your guests!
Fish dishes: the kings of the banquet
As a main fish entre, the king of the banquet in Tenerife is often Cherne, a delicious fish very typical of the coastal areas, or cod with onions and almonds, a popular recipe on almost all Canary Islands holidays. If you know that your guests would prefer fish to meat, prepare it for the oven with a base layer of potatoes and tomatoes sliced into thick rounds and bake for approximately 30 minutes (depending on the weight of the fish) after rubbing the outside with olive oil and salt. You won't disappoint with this simple, natural recipe that lets the taste of the ocean speak for itself.
Desserts: the sweet finish
Turrons, polvorones and marzipan are the typical Christmas sweets in Spain and you can't forget to include them! And, if you're looking for a dessert to impress, those of you who own a luxury property in Tenerife will surely already know that the most delicious and spectacular desserts on the island are created by Alexis García at 100% Pan, just a short distance from Abama. But if you want to surprise your guests with something homemade, you could try one of Tenerife's famed desserts. "Truchas" are nothing like the trout with whom they share a name; they are delicious rolls made with a dough of flour, almond, and lemon, filled with caramelized squash or yam, and rolled in sugar. Another local treat is the Pella de Gofio, a wonderful dough made with kneaded gofio, honey, and nuts that is served in slices and accompanied by a sweet wine.
As you can see, the inhabitants of the Fortunate Isles are great lovers of good cuisine. If you plan to spend your holidays in the company of your family and friends in your luxury home on Tenerife, take this opportunity to try to make this holiday meal with local products that you'll easily find close to your property at Abama. We hope you have delicious holidays and try a variety of Tenerife food!