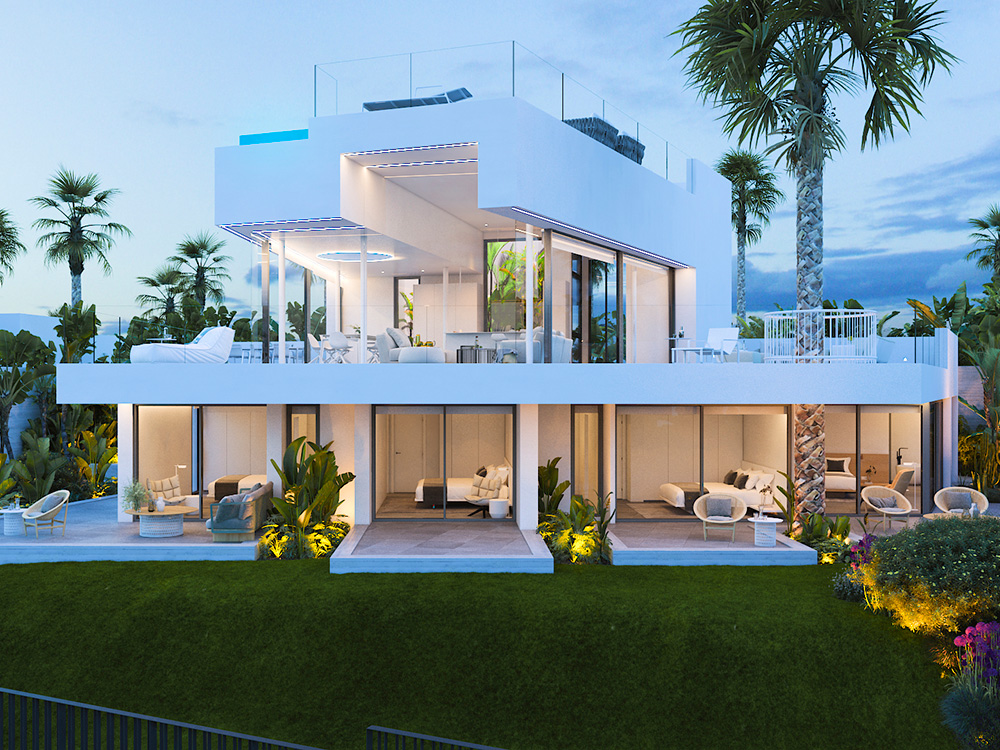 The recent health crisis has spawned new trends in the real estate sector, and plots of land for sale in Spain are rising in popularity. Abama Resort was featured on September 20th, 2020, during primetime news on Spain's Antena 3 as an example of this interest rising among the national population.
The story focused largely on the fact that while luxury villas for sale in Spain may not be within the economic reach of the entire population, those Spaniards looking for the best places to invest in property seem to be turning their focus to large-scale resorts on golf courses that offer premium properties and other luxury amenities.
One of the draws of these plots of land for sale in Spain is that they offer more physical space than homes in cities. Not only are families able to distance themselves from their neighbors, but to enjoy sculpted outdoor spaces after a long confinement. With the timeline for the pandemic remaining murky, it's no wonder that these buyers are thinking long-term and want a safe destination that is far from densely packed European cities.
With more people working from home as well, buyers are thinking differently about their living spaces. They need options and a dedicated work space at home that fits their professional needs. This means that a family may have to consider an extra bedroom or two, depending on how many adults or children are working or schooling from home. And features like private swimming pools make a huge difference in the ability to disconnect if you cannot physically leave the place where you work and live.
Resorts, of course, also provide a number of extra amenities, the most important being security services, but also sport complexes, fine dining or even Michelin Star restaurants, and property management services. Owners have the flexibility to stay and go as they require, for extended periods of time, without any worries about who can access their property or whether it is well cared for.
If you add the attraction of a balmy climate, year round, especially in places like Tenerife, it's no wonder that buyers of property for sale in Spain are looking more closely at plots of land for sale in Spain. It's an option that delivers quality, flexibility, peace of mind, and a beautiful home, all rolled up in one package.