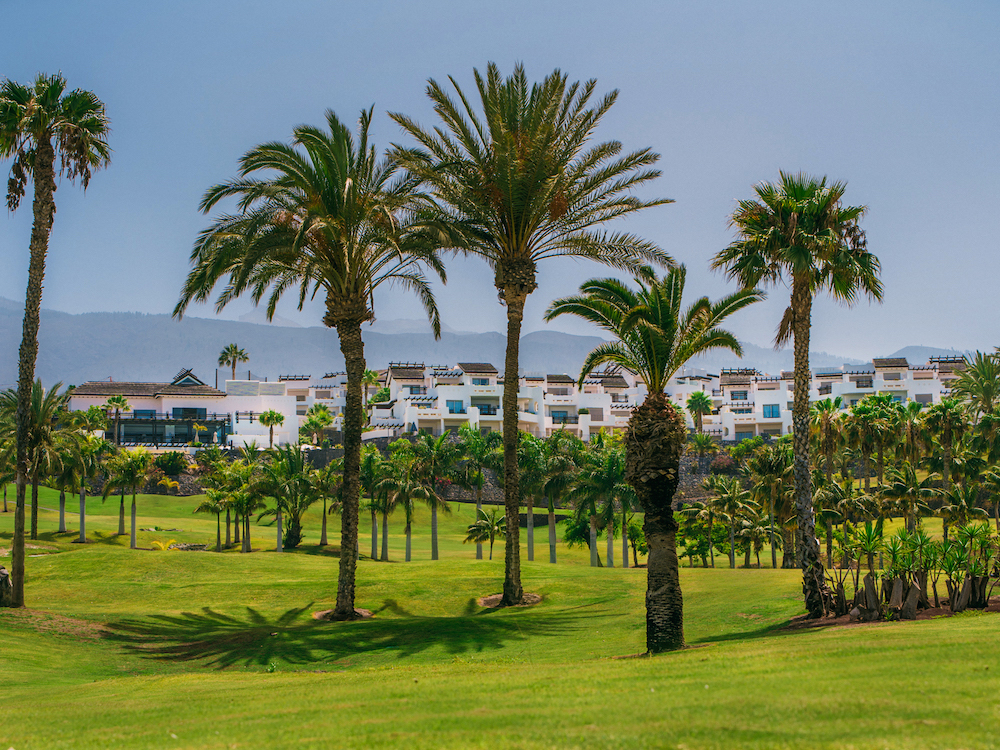 Abama has a great ally in our real estate agents, both those who are domestically based and those who are international. Many feel the resort is as special as we do, and have introduced their clients to a new lifestyle on Tenerife: one in which attention to detail, quality, and service is on par with the extraordinary nature of the surroundings.
Each year we recognize real estate agents who, through their activity and enthusiasm for Abama, have proven themselves to be outstanding champions for our destination. One of these brokers in 2020 was Michael Nolan. This past year proved challenging to brokers for a number of reasons, including the limited mobility of many potential clients and numerous uncertainties. Our brokers had to employ new tools, many of them digital, and find new ways to communicate and move forward complex processes.
After a year of such adaptations, however, it's clear that many of the characteristics that have always made Abama attractive have not changed. We asked Michael Nolan about some of the things that his clients are looking for, and these were his answers.
What motivated your clients to choose Abama?
In the end, the clients that choose to buy at Abama are those that seek calm and tranquility in a place with high quality service and dining, as well as activities within the resort like golf, tennis, and the annual events organized by the resort.
Abama is very beautiful, and you just fall in love with it. It's unique, and offers a unique lifestyle.
What does a client looking for luxury properties on Tenerife seek?
A good climate, safety, and quality service. Those are the major differences between Tenerife and other destinations.
For our clients, true luxury means that everything is easy and everything they desire is available for them to enjoy. They seek personal, discreet service, with attention paid to the details.
Do you think Abama can respond to the new needs clients have developed during the health crisis?
At Abama, everything revolves around the needs of the client or owner and the services and experiences the resort provides them. It is a place that definitively puts the needs and wellbeing of clients first.
This resort gives you a great sense of freedom. After the confinements due to the coronavirus, people want to have a home that makes them feel comfortable, even if they have to stay at home all day. For that you need plenty of space and very good views, and this is what makes Abama attractive.
We hope that 2021 will prove even more fruitful for our trusted real estate agents who are working so hard to fit their clients with the best property for sale in Spain. Here's to adding new tools and knowledge to an already formidable set of skills!