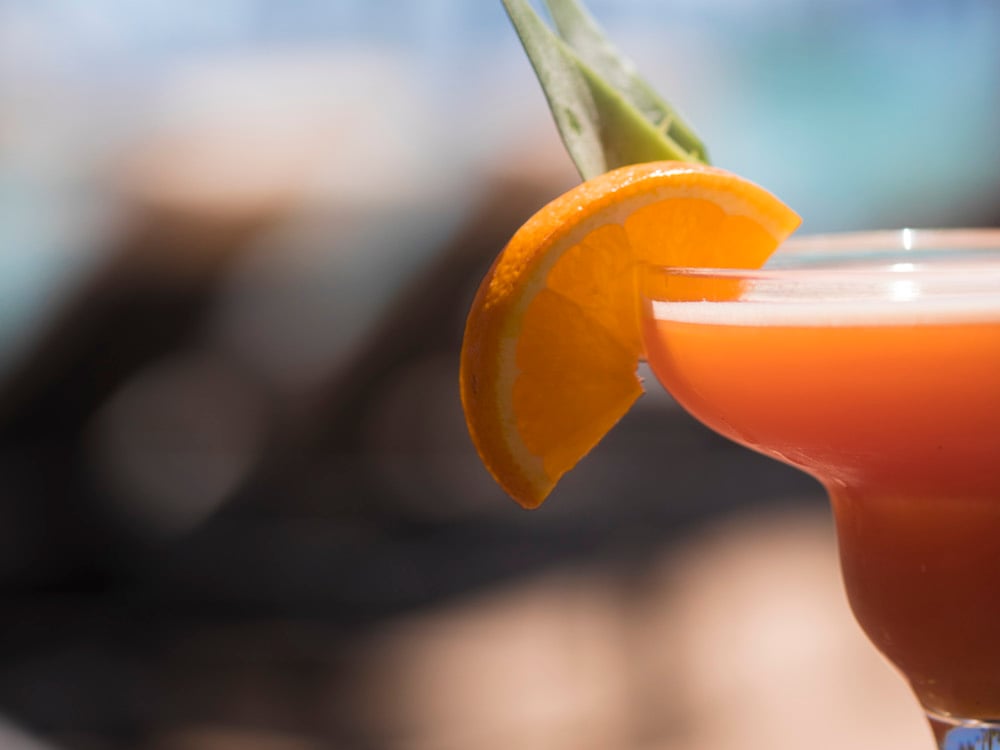 This summer, Martín Berasategui's Melvin restaurant is doing its best to infuse you with the joy of the holidays, and there may be no better symbol for this joy than summer cocktails by a pool overlooking the ocean. As is the way with Melvin, these cocktails aren't your run-of-the-mill standards. There are tropical twists and traditional salutes. There are sour surprises and Mediterranean breezes. But no matter which one you choose, you're sure to feel the lift of the most carefree season. Ready to pick your passion?
Tokyo Temple
Finlandia vodka

Lime juice

Yuzu purée

Egg white

Cardamom foam
Melvin is expert at giving the familiar an unexpected twist, and that's what you'll find in this delicious cocktail that riffs off the Vodka Sour to produce a drink with complexity. Its base is the distilled-barley Finlandia vodka plus lime juice, a refreshing citrus summer cocktail to wake up your palate. But it's the purée of yuzu plus the cardamom foam that take the drink in unexpected directions. Yuzu is a fruit of Asian origin that is technically a cross between a mandarin and wild citrus, but it has spice and floral notes that dispense with comparisons to the more pedestrian citrus you can find in the supermarket. It's used in different stages of ripeness in Japanese condiments and confections (yuzu kosho and yubeshi), the Korean yujacha tea, and many more delights. In our Tokyo Temple, its powers, along with the cardamom, are held together in a summer cocktail of creamy perfection with the addition of egg white.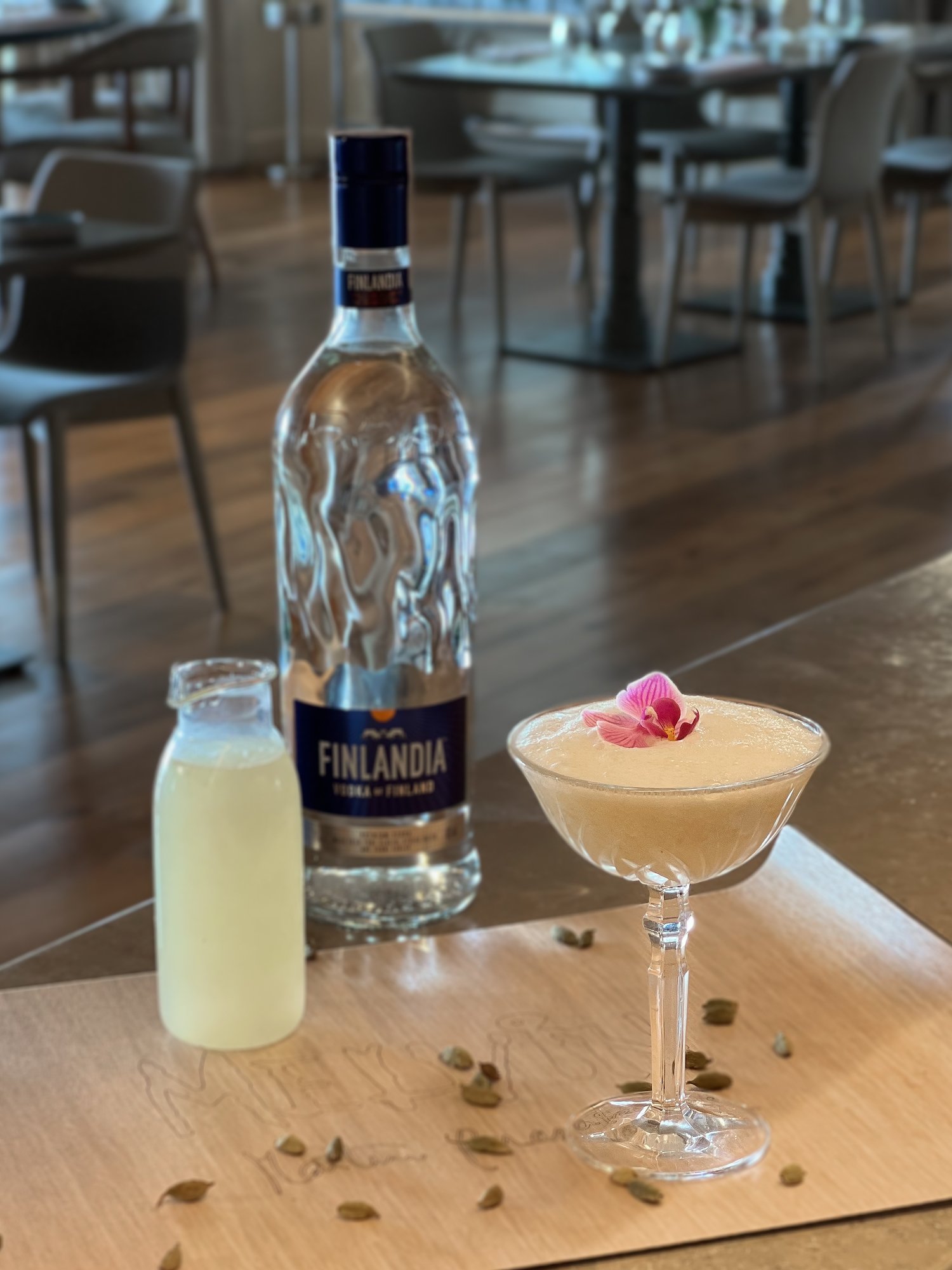 Gin Basil Smash
Gin Mare

Lemon juice

Simple syrup

Fresh basil leaves
The essence of the Mediterranean comes to the fore in this simple cocktail based on the botanical Gin Mare, a premium and perfectly balanced spirit hailing from the northeast coast of Spain. The gin's principal flavors are derived from local herbs and plants, including Arbequina olives, rosemary, thyme, basil, and juniper, as well as sweet and bitter orange. The addition of lemon juice, simple syrup, and basil leaves brings out the different notes of the Gin Mare while still allowing the flavors and complexity of the beverage to speak for itself.
Aperol Sour
Aperol

Sour lime juice

Orange garnish

Angostura bitters

Egg white
It's hard to resist the lure of Aperol in the summer, with its deep orange color beckoning from a refreshingly cool glass. If you find sweet beverages cloying in the warmer months, this is the perfect way to begin your afternoon on a terrace. Aperol's distinctive citrus flavors and bitter finish have been an international favorite for over a century, with its mixers kept simple to allow this balanced liqueur to shine. Our version of the classic Aperol Spritz avoids the messy bubbles and melting ice by combining it with sours, angostura, and egg white to pump up its volume and lend a creamy roundness to the bitter citrus. (Pictured at the top of this article.)
Virgin Berry and Sour
Raspberry purée

Mango juice

Ginger beer
Alcohol isn't necessary to make a great cocktail, as our virgin Berry and Sour proves nicely. If you love ginger beer, this is the one for you. Unlike its lesser cousin, ginger ale, modern ginger beer tries to keep the hearty, deeply spicy thickness of the brew first fermented in England in the 18th century from ginger, yeast, and Caribbean sugar. It's no longer alcoholic, but that doesn't mean it packs any less of a punch. Melvin combines it with the tart sweetness of raspberry and mango to make balanced and tasty summer cocktails that everyone will love.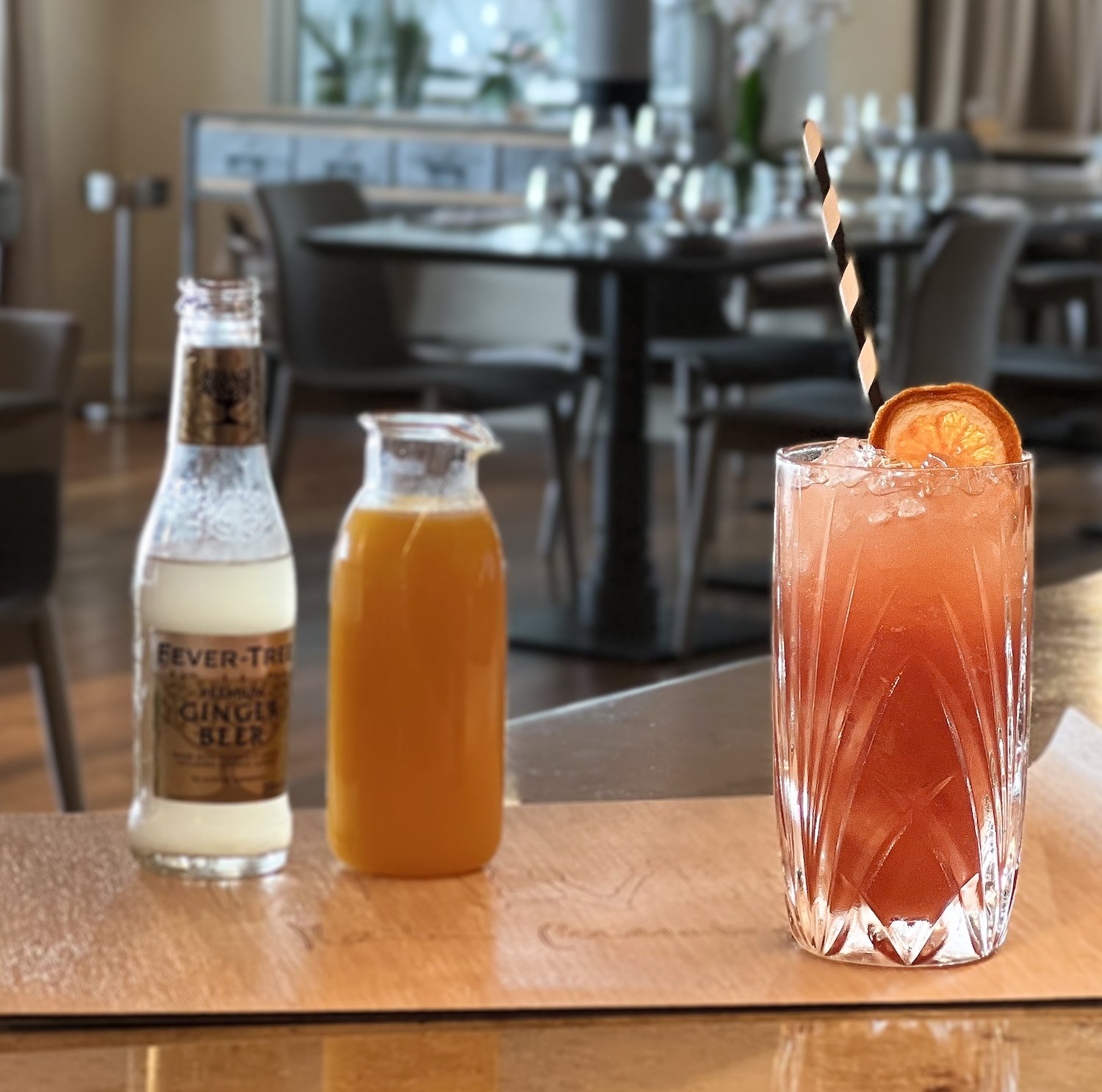 Barraquito Melvin
Condensed milk

Organic egg liqueur

Nespresso coffee

Milk

Cinnamon

Lemon garnish
Melvin tips its hat to tradition in its version of the Canary Islands' Barraquito, which had its origins in Santa Cruz de Tenerife in the middle of the 20th Century. There are variations on the story of how it came to be, with one popular tale pointing to a frequent patron of the Bar Imperial. Called "El Barraco" by locals, legend has it that he used to order an espresso with condensed milk accompanied by a shot of Licor 43 with lemon and cinnamon. However it came to be, there's no denying that the Barraquito's success has extended throughout the islands. The drink is now served in a tall glass in layers, providing a delightful visual to accompany this beverage that serves up all your favorites at once. Condensed milk is in the bottom layer, topped with, in order of density, the liqueur, espresso, frothed milk, and cinnamon, with a garnish of a round of lemon. Melvin's version also substitutes the Licor 43 for organic egg yolk liqueur, itself a Canary Islands traditional drink that you have to try.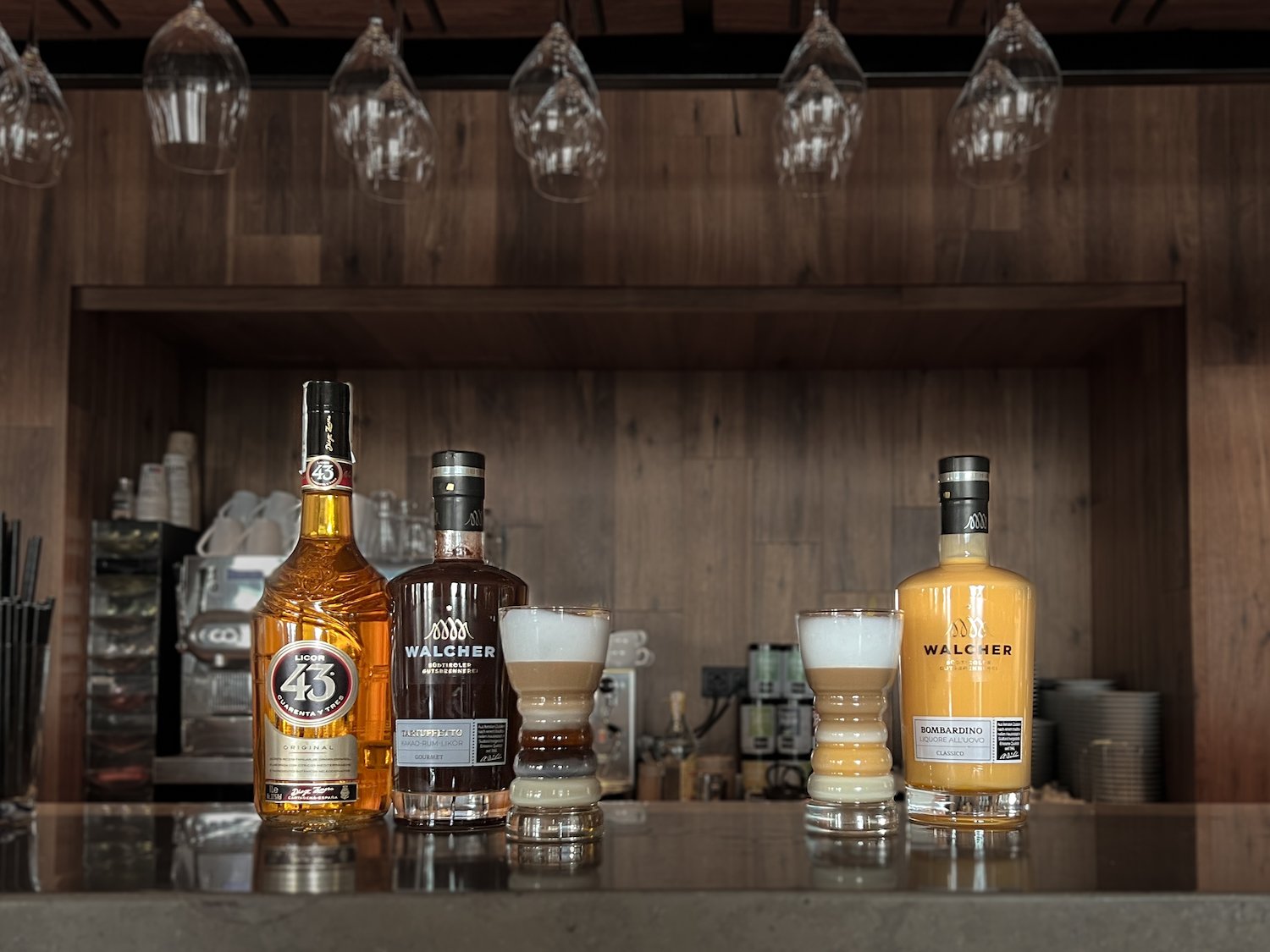 If you know Melvin, you'll know these excellent summer cocktails have equally excellent settings from which to enjoy them. Whether you're tête-à-tête at the bar, enjoying the breeze on the restaurant terrace, or soaking up the sun on the pool deck, you can't go wrong with these original Tenerife drinks that convey the essence of the easy and elegant Abama lifestyle.
Published in category
Leisure
Share this post