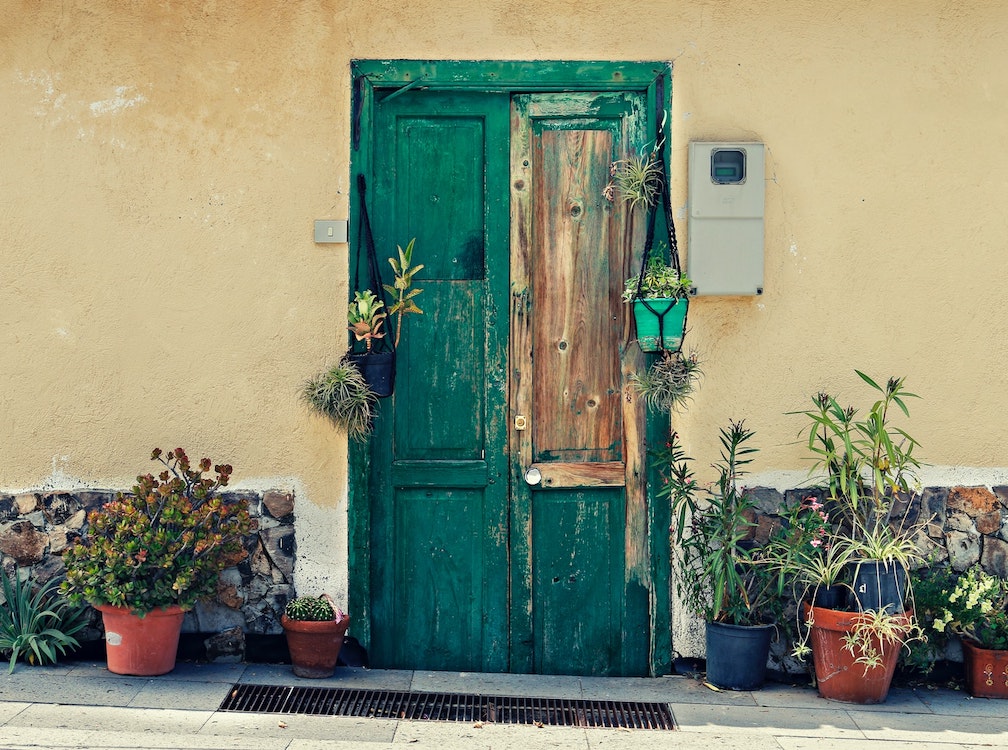 Any new visitor or curious explorer of our island is sure to note one of its defining assets: Tenerife culture. Rich in history, customs, holidays, and a thriving modern art scene, Tenerife offers a wealth of interesting things to discover.
Abama Resort is a marvelous place, with a broad range of leisure offers right here on the grounds. But you can't miss your chance to delve into the traditions, festivals, modern art, and point of view of this ancient land. You'll be surprised by what you find.
Tenerife's geographical location has made it a landing spot and a strategic maritime hub for millennia. As a result, the history of Tenerife has witnessed the influence of many different cultures and peoples. Take advantage of all the island has to offer, and discover Tenerife!
Festivals and local holidays
One of the richest ways to explore your surroundings is to learn about the local interpretations of major holidays, as well as festivals unique to the area. Here on Tenerife, we're fortunate to have plenty of opportunities for both, from the large to the small.
No discussion of Tenerife culture could ever be complete without mentioning Carnival, a major contributor to Tenerife tourism. After Rio de Janeiro, Brasil, this is the largest celebration of Carnival in the world, and hundreds of thousands of people flock to the island every year to experience the madness, the exuberance, the unbelievable costumes, and the commitment of the entire local community to celebrate this experience for all it's worth.
Another major Spanish holiday that has its own interpretation in Tenerife, Spain, is Semana Santa, or Holy Week. Here, as in many traditionally Catholic countries, the celebrations begin a full week before Easter Day, and they are steeped in the history of religion and the way it melded with the traditional working guilds of centuries past. Processions, traditions, and art come together, giving spectators a window onto the past in a modern-day context.
The more you explore, the more you'll realize that the Canary Islands, Tenerife, and individual towns on the island all offer different interpretations of holidays like All Saints' Day, and that the best Tenerife festivals have a decidedly local spin.
What's more, there are celebrations for all seasons, no matter when you happen to find yourself here. If you are in or near Adeje, Spain, in the summer, you shouldn't miss San Juan, a popular holiday that sees people on packed beaches carrying out ancient traditions even as they enjoy a raucous party. Or, if it's a winter trip you're planning, you'll have the opportunity to experience Tenerife Christmas, in all its wonderful permutations.
The modern film scene
The film scene in Tenerife is unique. Testament to the rich variety of landscapes and dramatic geography, there have been many films made in Tenerife spanning many genres, including Rambo: Last Blood and Bourne 5. Stories unfold in the towns and landscapes about the island, giving you glimpses of Tenerife culture from your armchair at home. And for those of you lucky enough to be owners of a property here, you may be able to recognize several of the landscapes that appear in some of these films or enjoy a day seeking them out in places such as Punta de Teno, the Barranco de Masca and the Teide National Park.
The film scene doesn't stop there though. Tenerife is also host to the documentary festival MiradasDoc. A great annual event in the Tenerife culture calendar, MiradasDoc highlights political, social, cultural and environmental films with social subjects and that are produced or shot in developing countries. Awards and workshops make this a standout event in Tenerife's Guía de Isora.
Nature's influence on art and science
Nature has always been intertwined with art and science in Tenerife culture, just as it is in many other cultures. It is commonplace to see artists from different disciplines reacting to and engaging with nature on canvas, on paper, through photography or in the making of special products and wares. Tenerife never stops showcasing the myriad ways nature is a source of inspiration and creativity.
The printed word is an old friend, but in the age of information overload, it's quite refreshing to rediscover how deeply meaningful a book can be. You might want to delve into one of these books set in the Canary Islands and gain insight into the archipelago's history and culture, broadening your knowledge while relaxing at the same time.
There are so many of these novels set in Spain that you could spend an entire season discovering them. Tenerife culture goes back over 1000 years, with the history of the native Guanche people interwoven with that of the Spanish peninsular, and makes for engrossing reading. Sit down and embark on your own voyage from the comfort of your luxury apartment.
We can see the highlights of Tenerife nature in the photography of casual holidaymakers and professional photographers alike. A gift for any aspiring shutterbug, the beautiful sunsets, the majestic Pico del Teide and gorgeous Tenerife beaches, among many other standout attractions, have been captured here in all their splendour. An example of such superb photography is the winner of the prestigious international World Press Photo prize in the Nature category, a very special photo of a Loggerhead turtle by Francis Pérez.
The fiery traditions of Tenerife culture stem in part from the volcanic activity of the island. Astonishing landscapes illustrate the powerful forces that have been at work for thousands of years, with the Tenerife Teide dominating them all. A UNESCO heritage site, the Teide ranks as one of the world's biggest volcanoes. Begging to be photographed, you can also take home a memento of the island's explosive past in the form of volcanic jewellery made by the islands' artisans.
Tenerife culture in modern form
Tenerife culture is not only confined to traditions of the past. It is being carried through and reinvented in the present as well. Rich pickings are to be had for any visitor or resident, no matter his or her tastes.
Tenerife is a great place for excursions. Among the best of Tenerife day trips we can suggest is one that offers insight into a special example of Tenerife culture: the traditional Tajaraste dance. A typical dance of El Amparo, located in the county of Icod de los Vinos, it is also well known on La Gomera (but there called the Baile del Tambor), and there are opportunities to visit by boat, which is an added thrill.
If dance draws you, another example of Tenerife sightseeing at its best is the Dances of the Magos, a yearly celebration. An occasion for traditional costumes, the event brings locals together to dance and enjoy entertainment, traditional food, and local wine and beverages. Open to all, this is the perfect way to experience a unique night of Tenerife culture.
Spanish flamenco must be included in any discussion of Spanish culture, and it is as appreciated in the Canary Islands as it is on the peninsula. Sara Baras, renowned flamenco dancer and choreographer, has made numerous appearances in Tenerife, at both the Auditorium and at the annual Abama Gala, confirming her popularity in the Canary Islands. Keep an eye on her tour dates to see if your visit to Tenerife coincides with one of her shows.
Opera music also has a powerful presence in Tenerife culture. With a mission to encourage the professional development of Canary islands artists as well as promote celebrated international artists, the Ópera de Tenerife plays host to Spanish opera at its best with seasons featuring standout performances. And the remarkable Auditorio de Tenerife is a famous Tenerife tourist attraction in and of itself.
Of course, the primary draw for many visitors to Tenerife is its gastronomy. Tenerife restaurants hold all the Michelin Stars in the archipelago, of which 3 are right here at Abama. The island is home to a cuisine all its own, a blend of traditional dishes passed down from generation to generation as well as more innovative gastronomic trends. The year-round temperate climate gives rise to an abundance of locally grown products and many dishes are designed to highlight the freshness and simplicity of their ingredients. If you're interested in cuisine, you can look out for the next Gastrocanarias event, a meeting of the minds of experts in the sector.
Tenerife culture has also made its mark on the international fashion stage, and hosts the International Fashion Fair of Tenerife, where more than 100 different brands showcase their wares. For the fashion-lovers among us, a must on your list of things to do in Tenerife should include seeing the latest in the wearable arts. Prestigious brands can be found all around the island, so a spot of shopping is always a joy while visiting.
What we've noted above really only begins to scratch the surface of Tenerife culture and its tremendous offer. There are many more fascinating traditions and modern cultural movements that contribute to the unique ambiance of the island. Begin your exploration and enrich your life with the wonders of The Fortunate Isles!