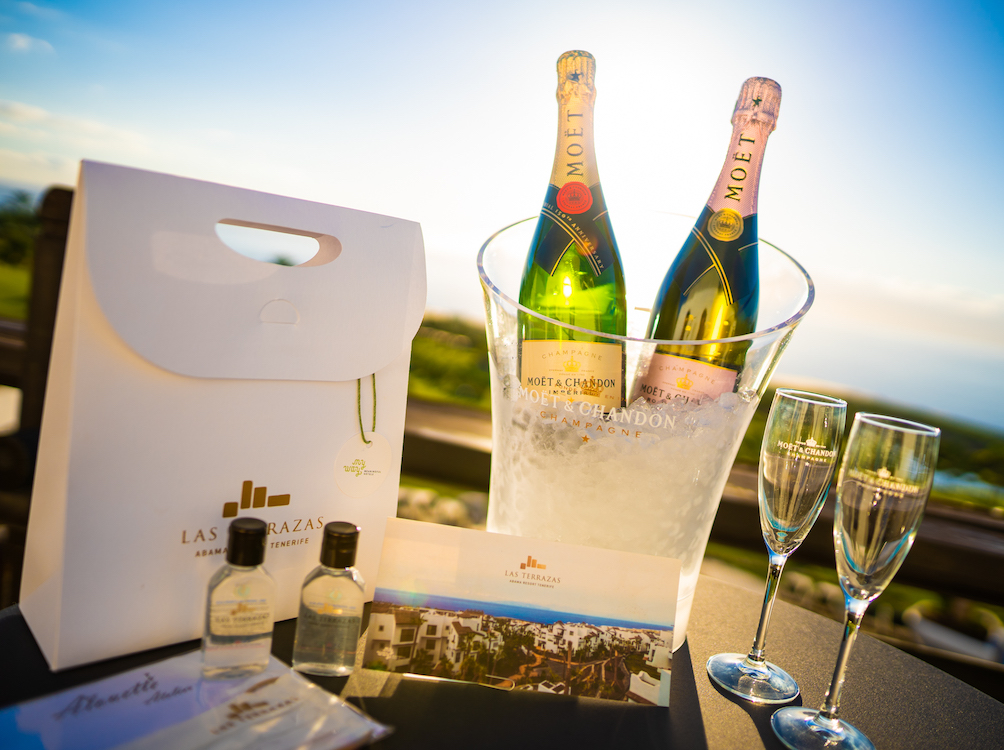 With Valentine's Day rapidly approaching and the skies over much of Europe a cloudy grey, we have the perfect opportunity for you to escape to gorgeous Tenerife weather. At Abama Resort, winter has long been high season. From December to March, Abama, in Guía de Isora, offers a break from cold and rain, with smilingly warm temperatures and a golf course that beckons.
And Las Terrazas, of the 5 star hotels in Tenerife, has the most to offer in the way of temptation. Martín Berasategui's Melvin restaurant, located at the heart of Las Terrazas, always puts a special emphasis on Valentine's Day, offering a special menu and Tenerife accommodation to match, and this year is no exception. The accommodation offer includes 2 nights in a Suite, breakfasts at Melvin, a welcoming bottle of cava upon arrival, and other delightful bonuses. To see the details and book, visit the Las Terrazas webpage.
Whether you choose to come now or arrive later in the year, the Tenerife weather will always accompany you. Boasting the best climate in Europe, this small southwestern corner of Tenerife offers amazingly mild temperatures year-round. The wide variety of microclimates in the Canary Island is responsible for the archipelago's equally wide variety of flora and fauna, with hundreds of indigenous species that are unique to this geographical area. It's also what makes it possible for a short car trip to bring you from desert to forest to ocean, experiencing everything in between.
The tradewinds are the main controllers of the Tenerife weather, producing humidity and rain in the north and northeast, even as the area around Abama is spared from most precipitation. The resort's location on the coast also allows it to enjoy a moderating effect, with cooling winds that blow in off the Atlantic.
The sum total is a destination that's as close to heaven as you can get, whenever you choose to come. Whether it's a special Valentine's Day now, or a summer getaway to cool off, your Tenerife holidays are sure to be a welcome respite.