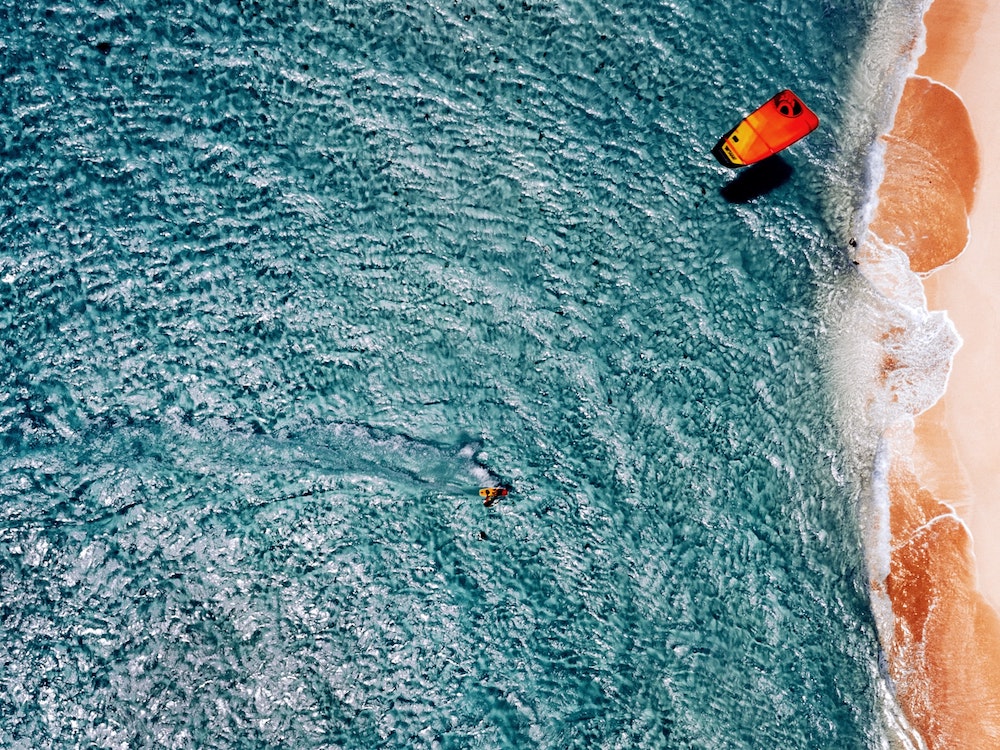 What to do in Tenerife? Our favorite island is an idyllic paradise in the Atlantic Ocean with endless leisure offerings. This is a place that, due to its location and geographical and cultural characteristics, offers activities for all tastes. Whether on land, at sea or in the air, you will find an offer as diverse as it is fascinating, from sport activities to dance classes to guided excursions, gastronomy or hiking. Whichever one you choose, fun is guaranteed.
Start with a fascinating tour of the archipelago's islands
It's impossible to talk about an island without mentioning the ocean, so when deciding on one of the many possible trips in Tenerife, we suggest you begin with one of the many ferry routes available every day. From Los Cristianos, 30 minutes by car from Abama, you will find options to get to San Sebastián, on the island of La Gomera; La Estaca, on the island of El Hierro; and Santa Cruz, on La Palma. But this is just one of many alternatives in island waters that can be navigated throughout the year. Fred Olsen and Naviera Armas, the two companies that connect the islands, offer up to eight trips each day, allowing you to flexibly organize a spontaneous getaway.
If among all the excursions around the island of Tenerife you opt for La Gomera, when leaving the port, you will be delighted with beautiful landscapes of cliffs and coasts. On the island, there are different tourism routes available and you can rent a car if you prefer, although it's not required to enjoy the squares and monuments of the town.
Another option is to go to El Hierro, a historical enclave where different civilizations have left their mark on every corner, especially in the original petroglyphs (geometric carvings) made by the native Bimbaches in the rocks and caves on the island. It is a magical place where time and climate have left their mark on the island as well, in its architectural constructions and natural spaces on land and at sea.
And to finish with our excursions around the island of Tenerife, we propose a somewhat longer but very enjoyable route: La Palma. There you can discover its narrow historical streets, small shops selling local products, lookout points, caves, dragon trees, and southern volcanoes. If you go to this island, you cannot miss the Caldera de Taburiente, an impressive geological settlement that covers the entire northern part of the island.
Go Tenerife sailing and ignite your maritime spirit
If you have ever thought about renting a sailing boat on Tenerife, we have the perfect place. Its privileged location, together with a wonderful mild climate, makes it the perfect destination for fans of sailing. At the Nautical School, located in the port of Playa San Juan, there are many customized Tenerife sailing services on offer, from courses and scheduled activities to boat rental. And it's not only the typical sailboating experience you can enjoy, though you can, of course, sign up for courses to perfect those skills. You can do kayaking, paddle surfing, windsurfing, learn how to dive, or water ski, among other activities, as well.
Diving in Tenerife safely
If your passion lies in the underwater world, we can offer three diving wonders. The crystal-clear waters surrounding Abama Resort allow visibility of up to 30 meters and there are more than 60 recognized safe diving sites. If you are already experienced, go diving in Tenerife at La Catedral and delight in the volcanic landscape full of basaltic arches, vaults, walls and chimneys that will remind you of a submerged cathedral. If you're a beginner, El Bufadero will give you the chance to swim with turtles. And at the Punta Rasca Lighthouse, divers of all levels can find a spot to dive among thousands of colorful fish.
Leaving our natural environment and immersing yourself in another can make you feel vulnerable, but it is also a transformative experience that is revitalizing and relaxing. If diving isn't for you, try snorkeling Tenerife. There are many excursions and routes around the Teide National Park and, much closer to home, the Abama beach will give you incredible moments in crystal clear waters. Goggles and a snorkel are enough for a basic experience, but you can also complement them with fins and a wetsuit on chillier days. Check the weather conditions and the state of the ocean and don't forget to bring a good waterproof camera.
Lastly, kayaking in Tenerife is a great option because the temperature and winds are usually very favorable on the quieter beaches. This is a fun sport that can be practiced with your partners or with your children as well.
Plan a Tenerife dolphin or whale excursion
Whale and dolphin watching are rewarding experiences that may even give you insight into human behavior. Like humans, they live in communities and communicate with different dialects according to the region they inhabit. If you like animals and don't know what to do in Tenerife, getting close to them will be an experience that you will always remember. The temperatures of Tenerife's waters, together with the richness of its seabed, make it a good place for these populations to coexist, with around 30 species of cetaceans living in the waters around the island. Sperm whales, bottlenose dolphins, pilot whales and more have all taken up residence in the waters near our resort.
If you want to see a Tenerife dolphin or whale up close, the first thing you should do is verify that the touring company has the "Blue Boat" badge. This guarantees that that they have the correct authorization to give tours and that experienced professionals who respect and care for animals will accompany you.
Once you have chosen the company, decide on the type of tour: although the most popular usually last two or three hours, there are five-hour excursions that include lunch and a tour of the entire south coast of Tenerife. Of course, make sure that your experience includes the opportunity to swim with Tenerife dolphins. This is something you don't want to miss and surely will want to repeat.
Swim in natural pools, Tenerife
To finish off our water-related suggestions, we must mention the best natural pools Tenerife. Known as 'los charcos' (the puddles), these are large nooks where sea water moves delicately between the irregular shapes of the volcanic stones. These magical spaces are untouched by the hand of man, and nature, leisure, fun and relaxation come together here. Our island offers countless treasures like these. While a day at the spa might be nice, a crowded steam bath can't compete with the peace and serenity that these outdoor spaces provide.
The sea has created many of these extraordinary and wildly beautiful corners, including the Charco del Viento in Santa Catalina (La Guancha), El Caletón (Garachico - North), the Bajamar Pools (Santa Cruz de la Laguna - Northeast), the Charco de la Araña ( Puertito de Los Silos - Northwest), the Charco de la Laja (San Juan de la Rambla - Northwest), the Natural Pool of El Pris (Tacoronte - North), and the natural pools of Mesa del Mar (Tacoronte - North). They represent a whole range of small, remote paradises whose origins are in the depths of the Earth but will give you magnificent shows on its surface.
Tour amazing volcanoes like Mount Teide Tenerife
Internationally known for its impressive orography, our volcanic island is a treasure for geologists and anyone who, even without much technical knowledge, admires the strength of the Earth and wants to touch ancient rock with their bare hands. You may not want to do the entire Tenerife volcano route, but there are so many options that you can choose bits to do on foot, by car, or even in a cable car.
The routes will take you through extreme lunar landscapes or the cool forests of La Gomera, and, if you are a truly intrepid explorer, you can visit up to 18 active volcanoes. Of course, Mount Teide Tenerife is the jewel in the crown. With a height of almost four thousand meters, it is the highest peak in Spain and a mandatory visit for anyone who wants to enjoy the island's geography. You can get incredible views from the cable car, but, if you like adventure and challenges, try to ascend other ways. While trekking on Tenerife you will discover that there are well marked trails with varying levels of difficulty, so the next time you visit your home at Abama, bring comfortable clothes and shoes!
If you love walking in Tenerife and want to learn more about the secrets our planet keeps, get a map and discover all the trails that will take you on great adventures. The Chinyero volcano, just an hour's drive from Abama, is remembered for its last explosion in 1909, which lasted 10 long days. The rocks that emerged from its crater traveled up to 20 kilometers away and ash spread over a radius of 130 kilometers. We also recommend a tour of the town of Garachico, devastated by the Trevejo volcano in 1706. And if what you are looking for is extreme sport, put the Fasnia volcano on your list of essentials. The 7-kilometer route passes through a diversity of landscapes and ancient paths.
Excitement and music at the Tenerife Carnival
When it comes to what to do in Tenerife, Carnival is a no-brainer. The island is already internationally recognized for this great celebration that precedes Lent and, unlike other Spanish towns like Cádiz, where the humid winter makes it difficult to enjoy, the Tenerife climate allows for raucous fun. If you are at your home at Abama Resort at the beginning of the year, schedule your agenda to experience one of the most colorful and exotic parties of your life.
Carnival in Tenerife always begins with a spectacular gala, and every day you will see street groups and parades bouncing to the sound of Caribbean rhythms. Unbridled joy is the common denominator of the light and sound celebrations that last until dawn, an explosion of sensations and exotic luxury. The Tenerife Carnival is the quintessential party, and you won't be able to resist joining in. Out on the streets, the costumes, masks and creativity help you let loose, and you'll find yourself carried away by song, dance, and a shared joy that feels like a warm embrace.
There's more dancing on the island besides Carnival, and some of the best Tenerife moments are its musical events. The 7iSwing Festival is a good example that allows you to enjoy four days of Swing with classes, concerts, dancing and exhibitions. This dance had its origin in the Charleston of the '20s, but has evolved to influence other equally popular rhythmic and dance forms like the Lindy Hop, the Charleston, the Balboa and the Shim-Sham. If you're interested, find yourself some dance classes in the south of Tenerife.
Change your Tenerife tours perspective in a helicopter
When you're creating your list of what to do in Tenerife, don't forget to look up at the sky. The light, brightness and tones that it generates create the island blue that is a true gift. If you're ready to explore it, you won't be able to refuse Tenerife tours from the sky. There are several companies that, taking off from Adeje, run helicopter excursions around the island. Dare to fly over volcanoes, fall under the spell of La Caleta, the authentic fishing village on the South Coast, and take photos that you could never get otherwise. The ravines, grottos and island cliffs will take your breath away. And if you want to continue exploring the island from above, we suggest you try paragliding Tenerife. There are several options that offer safe ways to have an adventure in the air.
And the Tenerife activities don't end there…
As you've seen, the range of Tenerife activities is wide and varied, but there are ever so many more. If you own a residence at Abama, fun, fresh plans are close to home.
From discovering the hidden treasures in a safe diving zone in the waters of Costa Adeje to enjoying the finest dining in Michelin Star restaurants, visiting the Tenerife butterfly garden, gently hiking the Barranco del Infierno, or visiting the Teide National Park, there's always more to discover.
Deciding what to do in Tenerife depends on your preferences and isn't limited by anything. Tours by land, sea and air; local festivals and cultural events of international renown…there's always more to do to feed your adventurous spirit.