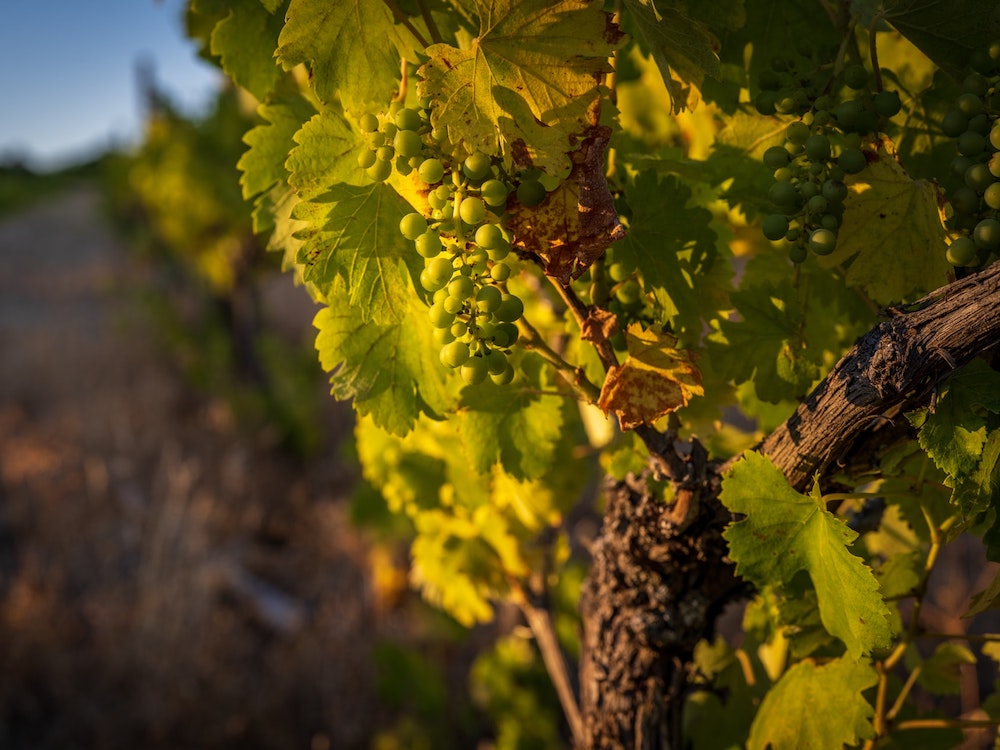 A region rich in water and fruit, the Canary Islands has a long history of expertise in manufacturing distilled liquors and providing the essential ingredients for Tenerife drinks that can be enjoyed at any time of the year. Today, take a closer look at the juices, cocktails, rum and top-quality wines available locally to see which will best complement your next meal.
Be it a beverage to quench your thirst, to pair with lunch, to accompany a good conversation, to bring to a party, or simply to enjoy the pleasure of a moment, there is a fitting beverage for every occasion. And no matter whether you are at your luxury home on Tenerife, in a bar, a restaurant, or at the beach, the repertoire of Tenerife drinks will match place and moment. From stronger alcoholic drinks, such as the Canary Islands honey rum, to D.O wines and tropical fruit juices that the whole family can enjoy, there are options to suit all tastes and accompany any celebration.
Canary Islands honey rum

and other traditional drinks

Alone, on ice, in a cocktail, along with your favourite sparkling wine, or even as an ingredient in a sweet or savoury recipe, when it comes to consuming Canary Islands honey rum, the options are endless. This popular distilled liquor goes hand in hand with Canary Islands culture and folklore, and it's a solid part of the traditions of the archipelago.

Its history dates back to the 15th century and the conquest of America, when juice from the sugar canes cut down in the Antilles were allowed to ferment. However, it was not until three centuries later, in various convents around the Canary Islands, that production began in earnest, specifically in the municipality of Arucas. The oldest distillery in Europe was established there, and you can still visit the site today to learn about the most famous Canary Islands honey rum, Arehucas, which takes its name from this town. This elixir is so smooth and sweet in character that it will please any palate and has, since 2005, had its own Geographical Denomination.

The choice of rums doesn't stop there, though. The Canary Islands are home to many more varieties, including Guajiro, Cocal, Cobana and Artemi. No evening at your luxury residence in Tenerife is complete without them!

If you want a more unusual crowd pleaser, prepare your guests a Canary Islands traditional drink, egg liqueur, which is similar to a variety popular in some Central European countries as well. Throughout the Canary Islands, this egg liqueur is a common drink at many traditional celebrations and, although it is especially typical of Christmas, you don't have to limit yourself to the month of December to prepare and consume it with your friends and family. It can be enjoyed both hot and cold, therefore making it well-suited to any type of celebration or schedule. It is just as easy to take along on a picnic as to have it at home in your luxury apartment.

It is surprisingly easy to prepare and there are a variety of recipes available, with portions that can change according to personal taste. Canary Island egg liqueur is inexpensive and once you get to the island, the ingredients required for mixers are available everywhere. Don't forget to filter it several times until you get the ideal texture, then share it with the people who are special to you.
Canary Islands wine: a blend of tradition and innovation
Reds, whites, dry, sparkling, sweet... the Canary Islands produce a wide range of wines that are garnering increasingly more respect and demand for export worldwide. The wines of the archipelago are successful both within and outside the Canary Islands thanks to their diverse ability to pair with different dishes. Owing to its volcanic soil and the stable year-round climate, Canary Island wines take on unique and particularly characteristic tones, textures and aromas that are earning well-deserved respect. In fact, the Canaries boast ten denominations of origin certifications, thanks to all of the different types of grapes that are cultivated throughout the islands. Another plus for Canary Islands vineyards is that this is one of the four regions of the world that is totally free of the phylloxera plague, so vines can be planted directly in the ground, without the need for grafting.
One prestigious Canary Islands wine is Malvasia, a liquor that Shakespeare described as "wonderful and penetrating." It first made an appearance in the 15th century, when the early European colonisers began to plant vineyards in the Canary Islands, thereby replacing the cultivation of sugar cane. Although there are both sweet and dry or sparkling varieties, three feature in the ranking of the best sweet wines in the world: Malvasía Carballo, Malvasía Teneguía and Malvasía Bermejo.
A D.O. of particular note is the D.O. Ycoden-Daute-Isora, which produces a very characteristic Malvasia that one quickly develops a taste for. Indeed, no talk of Canary Island wines is complete without exploring the Tenerife vineyards of Ycoden-Daute-Isora. This particular denomination of origin was born late last century when a group of farmers decided to showcase the wineries of the San Juan de la Rambla, La Guancha, Icod de los Vinos, Garachico, Los Silos, Buenavista del Norte, El Tanque, Santiago del Teide and Guía de Isora municipalities. Such has been the dedication to its promotion that today it is one of the most consolidated designations of origin in the Canary Islands. In addition to its sweet wines, Ycoden-Daute-Isora also produces white, rosé and sparkling varieties that are gaining increasing reputation both nationally and internationally.
Highly recommended too, are the Valara wines of Bodegas Tunte; the fresh tones and unmistakable flavour of the young wines of Bodegas Vulcano; or wineries with character such as Grifo, the oldest in the archipelago. Also, don't forgo a tasting of Arautava wine, which is widely recognized as one of the best Canarian whites.
Deserving of a special mention all its own is the century-old tradition of Tenerife wine cultivated under the sea. Producers have adapted to a new era in winemaking to produce innovative alternatives which take advantage of the island's geographical characteristics. These are exceptional wines for perfect pairing, full of nuances and which have won over renowned sommeliers. The professionals at the Bodega Submarina de Canarias were the brave pioneers in this innovative way of making wine. They take advantage of the conditions offered by the seabed, where there is no light or noise and where the temperature and pressure are almost always constant, allowing for an invaluable marine influence. These conditions give rise to an exceptional structure in the wine that boasts a mineral bouquet, with secondary and tertiary aromas taking precedence over primary ones in some very unique wines, aged for between three months and up to a year in the Atlantic waters.
Seven Canarian wineries use this aging process: El Rebusco, Ferrera, Acevedo, Reverón, Cumbres de Abona, Presas Ocampo and Prodiflora. There is a whole range of compelling varieties to enjoy the best of wines cultivated either on land or under the sea. Whether sweet, dry, bubbly, all are worthy of a try.
Canary Island beer: a rejuvenation of a thousand-year-old tradition
If there is one alcoholic drink that boasts a long history, it is beer. Some historians put the number of years of its consumption as far back as 7000 B.C., when in the Mesopotamian culture a fermented cereal drink was already being imbibed. Although this golden, frothy liquid doesn't have as long of a tradition on the archipelago, Canary Island beer has been very popular throughout the islands since 1939, thanks to the Canary Islands Brewing Company. Appreciated for its refreshing characteristics and mild taste, both the Dorada and the Tropical, the islands' star products, are worthy of a taste-test. In recent years, in light of increasing diversity in beer making, the company has produced two new beers, the Dorada Pilsen and the Dorada Especial.
The proliferation of craft beers has also reached Tenerife, and the island now offers up to thirty kinds of the most diverse nature and with tones that run the gamut from light to dark; bubbly to flat, and with diversities in fermentation, production and, of course, taste! There are many different brands available: Layla, Kuf Kuf, Tacoa, Isla Verde, Jaira, Malpeis, Laja Craft Beer, La Jefa... no doubt one of the above appeals after a long day working or golfing.
Unbeatable freshly squeezed juice recipes
No tour of Tenerife drinks would be complete without mentioning a cold beverage for any time of year. Whether at home, enjoying an aperitif before lunch, sunbathing in the swimming pool or watching the sunset, there's nothing better than glass full of flavour and color: a delicious fresh fruit juice.
Thanks to its climate and orography, the archipelago is an ideal place to grow all kinds of tropical fruit. Starting with the typical banana and continuing on to papaya, pineapple, avocado, mango or guava, our archipelago has a tradition of tropical crops to which more and more products from other latitudes are being added: the pitahaya, the pastiflora, the lychee, the longan, the cherimoya, the soursop, the mamey sapote... So many flavours, textures and colours! So many aromas! And, above all, so many possibilities.
There are a thousand juice recipes that you can make at home. We suggest irresistible combinations such as banana, avocado and grapefruit, or the delectable combination of figs with orange. Try adding juices from other more "conventional" fruits such as tangerine or lemon and, if you want to jazz them up a bit, some of your favourite spirit, too.
Fruit juices such as these, with ingredients in abundance, provide an explosion of goodness that, in addition to tingling your tastebuds, will fill your body with essential minerals, vitamins, antioxidants and other micronutrients. So, if you want to take care of yourself, drinking in the variety of Canarian fruit is one of the best and easiest options to do so.
As you can see, trying a range of Tenerife drinks is enticing. The next time you come to your residence at Abama Resort, leave space in your suitcase to take a good bottle of wine or a different brand of Canary Island rum home with you. It's a guaranteed delight for any occasion!